Water your wildlife with Wildlife Worlds innovative Water is Life bath and drinker
Company: Wildlife World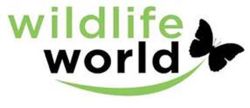 Wildlife World's brand-new Water is Life Bath and Drinker offers a truly safe, inclusive, and environmentally friendly solution to providing water for your garden wildlife. The latest innovative design in our wildlife bath and drinker's range.
Wildlife World, based in Chavenage, Nr Tetbury, Gloucestershire, provides another product that accomplishes sustainability and wildlife safety. The Water is Life bath, and drinker has an innovative step and slope design that provides safe drinking for birds, bees and other pollinators and insects who like to sip from the shallow edges of pools. Various stepped water levels allow many garden bird species to drink and bathe while accommodating bees and beneficial insects. The ramps ensure that any creature that enters the water can get out with ease.
The lightweight and durable composite material, Polyboo, has been used to construct the Water is Life bath and drinker, made from 100% recycled plastic and bamboo. Polyboo is a fantastic environmentally friendly alternative to first life plastic.
Mark Pitman, General Manager at Wildlife World, describes, "We've always had a strong sense of environmental responsibility here at Wildlife World, and it's great to be able to offer another product produced using 100% recycled plastic and bamboo. Many of our customers are looking to protect and preserve the natural environment and the creatures living there. The step and slope design of the Water is Life bath and drinker, along with the composite material, Polyboo, ensures that our customers can be satisfied that they've achieved both these criteria!"
According to Defra, more than half, or 51 million tonnes, of recyclable waste ends up in landfills or destroyed in the UK. With stats like these everywhere and seemingly getting worse each year, the focus needs to turn to solutions for these mounting waste problems. However, not all stats are negative. The rate at which we are recycling materials, such as plastic, are increasing in the UK. This increased recycling rate leads to new composite materials, such as Polyboo, that offer convenient, sustainable alternatives to first life plastics. Materials such as Polyboo live up to our ethos here at Wildlife World, to be as environmentally friendly as possible when creating innovative products for our garden wildlife.
Luke Davies, Product Designer at Wildlife World, explains: "Sourcing the most sustainable materials for our products can be quite a challenge, but it is always a rewarding one. Finding workable composite materials, such as Polyboo, requires a lot of testing to ensure that the finished product is environmentally friendly and durable and hard-wearing. The Water is Life bath, and drinker achieves both those requirements."
To find out more details or if you'd like to purchase our Water is Life bath and drinker, don't hesitate to get in touch with your Wildlife World trade account manager, phone us on 01666 505333, or order on our trade website www.wildlifeworldtrade.co.uk, or email our sales office at info@wildlifeworld.co.uk.
About Wildlife World
Wildlife World is Europe's leading designer and manufacturer of wildlife products, based in Tetbury, Gloucestershire. Their products cover a wide range, including; wildlife and bird feeders, nest boxes, beneficial insect houses and hotels, pollinator habitats, hedgehog houses, bat, frog and toad homes, birdbaths and sophisticated wildlife camera systems.
Conservation has been at the heart of their business since its inception in 1998, using recycled materials where possible and FSC certified timber. The UK based workshop where Wildlife World design and develop their unique products uses renewable energy to operate. More at www.wildlifeworld.co.uk