'Home is where you hang it!' - Introducing the Simon King Wreath Nester
Company: Wildlife World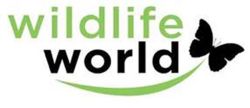 Wildlife World is proud to present the brand-new Simon King Wreath Nester to their wildlife product line-up. An innovative new take on the traditional wreath, achieved by combining it with an open-fronted nesting pocket!
The design principle is that many small wild bird species prefer an open style nesting environment with easy access. However, this can cause an issue as little birds need protection from predators prying eyes. As a result, the open entrance with a nesting space tucked behind the sidewall and covered by the roof makes an ideal nest.

Mark Pitman, General Manager at Wildlife World remarks; "By working with Simon King, we've gained his many years of knowledge researching, observing and photographing wildlife. The Wreath Nester had fast become a staff favourite. The satisfaction of finding the most beautiful, colourful and seasonal decorations during testing was a hot topic around the (now digital) office! It is a much-needed happy activity for all to enjoy through this very odd time we find ourselves in."