Henry Bell Wild Bird Care launches elegant Sterling Collection
Company: Henry Bell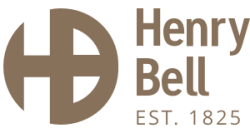 Leading quality pet, wild bird food and accessories producer, Henry Bell Wild Bird Care, launches a brand-new range: The Sterling Collection. Beautifully made and finished in silver, the Sterling Collection includes a 3in1 Squirrel Proof Feeder, the Grand Feeders Range and a Feeding Station, plus a range of stylish Feeders which feature the unique Henry Bell forward-facing perch design.
Designed to enable and enhance garden birds' wellbeing, whilst providing elegant garden style, the new Henry Bell Sterling Collection includes a variety of products with unique features. Leading the range are the Sterling Feeders for Seed, Fat Balls, Peanuts and Sunflower Hearts (RRP £12.99), which are robust and long-lasting.
Crucially, the feeders feature the Henry Bell ring perch design that enables garden birds to feed in their natural forward-facing position. This allows wild birds to look out for predators with greater ease, as well as being able to feed for longer and in greater comfort. In addition, the Sterling Feeders have easy flow bases with easy opening lids making them easy to use, clean and refill.
Complementing the Sterling Feeder range is the innovative 3in1 Squirrel Proof Feeder (RRP £29.99), where a Fat Ball, Seed and Peanut feeder are encased with a decorative cage that will deter the most tenacious of squirrels. The collection also includes the Grand Feeders range (RRP £17.99) which stand at a majestic 60cm tall and come in fat ball, seed, and peanut feeder types.
Henry Bell's Sterling Collection additionally offers a selection of multi-purpose Shepherd's Crooks (from RRP £9.99) that deliver easy and effective hanging solutions. These will make a stunning silver statement in the garden and include all of Henry Bell's garden bird wellbeing features. Finally, the collection is completed with Henry Bell's magnificent Sterling Feeding Station (RRP £19.99). An elegant display of decorative leaves and hanging hooks, the feeding station is distinctive – standing at 218cm in height.
Henry Bell & Co is a fourth-generation family-owned British business that produces quality small bird, wild bird and animal feeds. Henry Bell Wild Bird Care features 120 quality products catering for every type of garden bird, all designed with health and wellbeing of birds in mind. Henry Bell has also made sustainable packaging a priority with all their Wild Bird Food packaging being 100% recyclable whilst protecting the integrity of the elements inside each bag.
Henry Bell Wild Bird Care is available in 400 garden centres nationwide including Dobbies Garden Centres and online, as well as selected independent garden centres, pet shops and retailers.
For more information, please visit www.henrybell.co.uk