Henry Bell launches new Wildlife Collection
Company: Henry Bell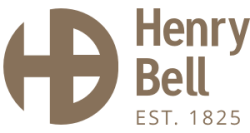 Leading quality pet, animal food and accessories manufacturer, Henry Bell (www.henrybell.co.uk), announces its launch of the brand new: Henry Bell Wildlife Collection. With the increasing importance and interest in caring for the wildlife in our environments, at the heart of this latest collection from Henry Bell is the wellbeing of wildlife animals.
Henry Bell has a long and successful history in creating quality animal feeds furthered by the introduction of Henry Bell Wild Bird Care in 2019. The Wildlife Collection is informed by the same knowledge, passion and expertise and has been developed to offer consumers a clear and simple way to encourage wildlife to thrive in their gardens.
The range consists of feeds for squirrels, hedgehogs, and swans and ducks - available in various sizes. Alongside the selection of Wildlife feeds, the Company is also introducing Henry Bell Wildlife Accessories for squirrels, hedgehogs, insects, bees and bats. This includes a Hedgehog House, Squirrel Feeder and Bat House.
Thomas Lee, Managing Director of Henry Bell & Co: "Following the launch of Henry Bell's own brand in 2019, we are excited to be further expanding to help support more wild animals. The Henry Bell Wildlife Collection is focused on creating and providing shelter and protection for the many creatures in the wild that urgently require our assistance. With this in mind, we are confident that both the quality of the specially formulated feed blends and the robustly designed accessories will be popular amongst professionals and consumers alike, but particularly much appreciated by wildlife".
Henry Bell & Co is a fourth-generation family-owned British business that has been producing high quality animal and wild bird foods for a number of years. The company launched its own wild bird range in 2019, Henry Bell Wild Bird Care, which features over 140 quality products catering for every type of garden bird, all designed with health and wellbeing of birds in mind.
Henry Bell has made sustainable packaging a priority with all their collections, including the Wildlife Food which is available in 100% recyclable bags.
Henry Bell Wildlife Collection is available at Dobbies Garden Centres, Blue Diamond Garden Centre, and selected independent garden centres, pet shops and retail outlets nationwide.
If you have any questions or would like to talk to a member of the Henry Bell team about the new Wildlife Collection, please do not hesitate to contact me or please come and visit us on our stand at Glee 2021 - HALLS 8-10 7A41.