Expert tips - caring for garden birds this winter
Company: Henry Bell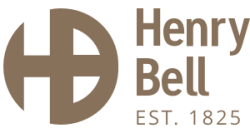 The winter months can be tough for wild birds. The drop in temperature causes garden birds to rapidly lose their body heat and with reduced daylight hours, time becomes precious to find food to sustain themselves. Foraging for food and finding fresh water sources is a challenge in itself as grounds harden in the cold. You can give wild birds a helping hand during the harsh winter months by putting out energy rich, nutritious food that will help them to maintain their energy levels.
Nutrient rich feeds - Packed with energy and nutrition for the winter, the Henry Bell Superior Seed Mix (RRP: £1.99 - £12.99) is a unique blend that will keep wild birds fuelled up no matter the season.
Energy powerhouse treats - Small birds can lose heat quickly and must eat a lot of food to replace the energy lost. So, the highly nourishing, energy-rich range of Henry Bell Berry and Mealworm Suet Bites (RRP: £3.99 - £9.99) are suitable and much appreciated.
Maintaining energy sources - Saving energy to keep warm is vital for wild birds during the winter. Our high-quality Sunflower Hearts (RRP: £4.99 - £39.99) are bursting with energy and protein-rich goodness. Ideally, birds do not need to waste energy removing the husks.
Water, water, water - Please remember to check the wild birds in your outdoor spaces have access to a regular supply of fresh, clean water to ensure they are fully hydrated during cold winter periods.
Henry Bell & Co is a fourth-generation family-owned British business that has been producing high quality wild bird and animal foods for a number of years. The company launched its own range in 2019, Henry Bell Wild Bird Care, which features over 170 quality products catering for every type of garden bird, all designed with health and wellbeing of birds in mind. Henry Bell has made sustainable packaging a priority with all their Wild Bird Food packaging being 100% recyclable.
Henry Bell Wild Bird Care is available at Dobbies Garden Centres, Blue Diamond Garden Centres and selected independent garden centres, pet shops and retail outlets nationwide.
For more information, please visit www.henrybell.co.uk