Company: Southern Trident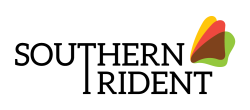 You have to visit Southern Trident at Glee to see the brilliant new products the company is launching at the show. All are environmentally-responsible, sourced and created from recycled raw materials and by-products from other industries.
The success of the Harmony Gardens range of growing media in 2022 inspired the company to double the range. As well as the existing four products, new for 2023 are Fruit & Vegetable Compost, Farmyard Manure, Chipped Bark and Ericaceous Compost.
The entire portfolio is 100% peat free, only contains environmentally-responsible sourced recycled raw materials and by-products from other industries. The coir used has Soil Association accreditation, and Harmony Gardens is the world's first carbon neutral growing media brand.
Coconuts and coir, the foundations of Southern Trident's products, are such versatile and accommodating materials with a wide range of uses that they form the foundation for some rather special new products.
Coco Burn is a unique new fuel for barbecues, made from recycled coconut shells. This coconut shell BBQ charcoal is supplied as compacted briquette blocks that are extremely suitable for barbecues and provide several benefits for the barbecue owner. They produce more energy than standard wood charcoal, giving a higher heat, are slow burning and are longer lasting. Coco Burn briquettes burn for at least three hours and are easy to light. Being dense, compacted blocks, they are 40% more efficient than firewood. They also solve two long-standing problems of grilling and barbecue cooking – they are smokeless and virtually ashless, eliminating these hassles.
Growing your own microgreens at home has never been more popular and Southern Trident is also launching three complete Coco & Coir Microgreen Kits. These include seeds and propagator, they come in three sizes, suitable for different growing areas, and refill coir growing mats are also available to ensure the kits are re-usable.
Southern Trident is exhibiting at Glee 2022. For further information, come and talk to us on stand 6H52-J53.