Handy announces powerful UK partnership with Cramer Tools
Company: Handy Distribution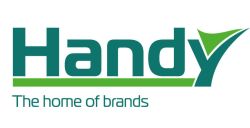 British garden equipment manufacturer Handy is excited to announce a brand-new partnership with Cramer Tools, a specialist in durable battery-powered tools and professional gardening equipment, to deliver its powerful 82V battery technology for emission-free garden care and landscaping to the UK commercial market. To facilitate the partnership, Handy has set up a new team dedicated to the Cramer Tool range.
Featuring over 30 cordless professional outdoor power equipment tools, product offerings include a comprehensive and competitive range of handheld equipment including chainsaws, blowers, hedge trimmers, grass trimmers, brush cutters, multi-tools, and power cutters. Walk behind products include, utility carts, lawnmowers up to 61cm (twin blade) and the new Zero Turn ride on mower.
Moving on from the traditional petrol-powered equipment that was previously the only option for gardening and maintenance of large parks and recreational areas, Cramer 82V battery technology delivers all the power needed for commercial equipment, without the negative effects associated with petrol-powered tools.
Featuring ground-breaking technology, the powerful 82V battery system offers market-leading performance, as well as innovative features such as Magnesium components, fleet connectivity, and ultra-high torque motors to rival petrol performance.
Designed to generate less heat and increase efficiency and battery life, which reduces the risk of sudden interruptions caused by overheated cells and motors, ownership and running costs of tools are significantly lowered.
The 82V battery system also offers additional sustainable, environmental, and safety benefits to the user. With no direct emissions of carbon or high-frequency noise, the ergonomic product design and lightweight structure of tools make handling easy in any situation. Furthermore, with no need for petrol, the risk of fuel spillage is eliminated.
Requiring minimal maintenance, the 82V battery system is also interchangeable with other 82V products in the Cramer Tools range such as lawnmowers, hedge trimmers, and chainsaws.
Brian Pattle, UK Cramer Business Development Manager at Handy comments: "Cramer's powerful 82V battery technology rivals an equivalent 800cc petrol zero turns yet has significantly lower costs, which makes it an attractive option for any professional user or business. It's an exciting time for us here at Handy and, with a great team in place, we're really looking forward to showcasing the range and its capabilities at APF Exhibition on the 22-24th September and SALTEX on the 2-3rd November 2022.
The current Cramer product range is distributed exclusively via specialist dealers. We offer our partners full assistance, from in-person support and sales advice to digital support and comprehensive after-sales service".
To become a Specialist Cramer Dealer or for further information, please visit https://cramertools.com.
About Handy
Since the company's creation in 1938, Handy has grown to become one the UK's largest independent garden machinery wholesale distributors, supplying specialist dealers, large national retailers, garden centres and mail order companies, from its purpose built 60,000ft Swindon site which is home to more than 45 full-time staff. Exclusive UK distributor of industry-leading cordless home and garden tools manufacturer: Greenworks and Cramer Commercial Landscaping equipment. Handy has launched its own branded products under the Webb, Handy and Q Garden brands, all of which are designed and manufactured by the company. To this day, Handy remains a family-owned British business. Its experience, expert knowledge and dedicated customer service – which includes carrying over 70,000 spare part lines - has enabled it to build a team driven by high performance and family values.