Evergreen Garden Care announces £7million investment in peat-free roadmap for 2022
Company: Evergreen Garden Care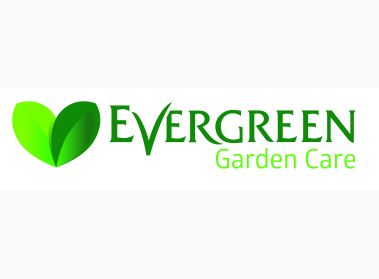 Evergreen Garden Care (EGC) is set to increase their Peat-Free production capacity with an investment of £7million in 2022. The investment will help in cementing EGC's position as leading the Peat-Free roadmap.
EGC boasts a vast range of newly launched Peat-Free products for 2021 and is a key member to all official bodies driving the Peat-Free future. The investment will increase the brand's production capacity, in terms of research and development as well as storage capacity.
The investment and innovation in Peat-Free products comes in response to the increased consumer demand for environmentally sustainable garden care products, in particular a demand for alternatives to peat. GfK data from January to September 2020 showed that the trend for Peat Free accelerated 74.9% YOY, with Peat Free worth £1 in every £7 spent in the category. This combined with the government ban on Peat Free by 2024 indicates a worthy investment with forecasts of strong Peat Free sales performance in the future.
With the investment also comes challenges in transitioning to Peat-Free, for example, alternative ingredients not being readily available, or performing as well as peat products, has been combatted by Evergreen Garden Care's patented Fibre Smart technology. The Fibre Smart patented process creates hollow fibres that have been infused with organic nitrogen, so that it doesn't absorb nitrogen from the plants.
Mark Portman, Managing Director of Evergreen Garden Care says: "Our investment announcement highlights our dedication and commitment to providing our customers with the most comprehensive, high-quality range in the market and to make it easier than ever for them to switch to a more sustainable compost option. As well as consumer demand, we are committed to sustainability and its environmental impact, which is displayed in both our new range of Peat-Free products, as well as our investment into the future of Peat-Free.''
This year, EGC launched the most comprehensive range of high-quality Peat-Free products which provides solutions for all gardening needs under both the Miracle-Gro and Levington brands.
Miracle-Gro Performance Organics will be the only range of products that is 100% organic and 100% sustainable, which performs equally as well as existing synthetic products. The Miracle-Gro Performance Organics range is also dedicated to responsible packaging. Each product is packaged in at least 80% recycled material and is 100% recyclable.
To find out more, visit www.evergreentrade.com
The range includes:
Miracle-Gro Peat Free Premium All-Purpose Compost: available in 20L (RRP: £4.99) and 50L (RRP: £5.99)
Miracle-Gro Premium Peat Free All-Purpose Compost with Organic Plant Food: available in 40L (RRP: £6.49)
Miracle-Gro Peat Free Premium Azalea, Camelia, Rhododendron Ericaceous Plants Compost: available in 40L (RRP: £6.99)
Miracle-Gro Peat Free Premium Bulb Fibre Special Plants Compost: available in 10L (RRP £3.99) and 20L (RRP: £5.99)
Miracle-Gro Peat Free Premium Moisture Control Special Compost for Pots and Baskets: available in 40L (RRP: £6.99)
Miracle-Gro Peat Free Premium Orchid Special Plants Compost: available in 6L (RRP: £3.99)
Miracle-Gro Peat Free Premium Houseplant Potting Mix: available in 10L (RRP: £4.49)
Miracle-Gro Peat Free Premium Border Booster Soil Improver: available in 40L (RRP: 5.99)
Miracle-Gro Peat Free Premium Fruit & Vegetable Compost (RRP: 5.99)
Levington Peat Free Multi-Purpose Compost with added John Innes: available in 50L (RRP: £6.99)
Levington Peat Free Organic Blend Topsoil: available in 20L (RRP: 4.99)
Levington Peat Free Organic Blend Soil Conditioner: available in 50L (RRP: 6.49)
Levington Peat Free Organic Blend Farmyard Manure: available in 50L (RRP: £5.99)