Azpects makes garden care EASY
Company: Azpects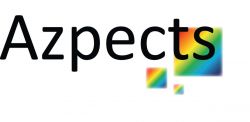 NEW! to the Garden Centre Marketplace, introducing the Azpects EASYCare range.
As we move into Spring and more and more households resume outdoor living, Azpects' EASYCare products are designed to help spruce up outdoor living spaces quickly and easily.
Our products make maintaining and caring for gardens and patios EASY, with innovative and convenience-focussed products like Algae Remover, Patio & Deck Cleaner, Grass & Foliage Greener, Ornament & Statue Cleaner, Porcelain Cleaner & Sanitiser and our best-selling Black Spot Remover.
Our complete range of cleaners, sealers and removers are presented in a great-looking display unit that catches the eye and encourages purchase.
Product-specific signage is also available for display around Garden Centres to promote individual products in relevant locations.
For more information, or to stock our products email: info@azpects.co.uk or contact our Retail Team, Geoff Seddon on g.seddon@azpects.co.uk / 07957 950434 and Rebecca Cox on r.cox@azpects.co.uk / 07957 950429.