GCA members discuss challenges of re-opening restaurants and cafés
Company: GCA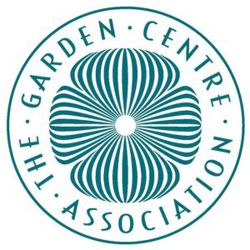 Members of the Garden Centre Association (GCA) recently (August 2020) took part in a virtual forum to discuss the challenges they faced with the re-opening of restaurants and cafés.
The forum was facilitated by Chris Brown of Turpin Smale Catering Consultants and attendees included principals, managers and catering managers, who were able to share ideas, information and best practice.
Iain Wylie, GCA Chief Executive, explained: "One of the biggest benefits of being a member of the GCA is being able to share best practice and ideas with other members and, as our regional meetings are unable to take place as they normally would at this time of year, we've decided to get together virtually instead.
"It was a great opportunity for an open discussion with Chris Brown at the helm. There were lots of points raised about how the re-opening of catering hasn't been as clear cut as the re-opening of garden centres was back in May.
"With numbers/capacity limited in centres and some only having retail areas opened, we discussed the effects of customers coming in and staying for longer periods of time.
"It was revealed that many of our member garden centres have been looking to move to a table service and that many have been trialling or implementing IT solutions for ordering and payment, QR codes and WiFi. Many members have been taking pre-bookings only and not walk ins and some revealed they will/won't take up the meal voucher scheme proposed by the Government.
"It was good for everyone to get together again, albeit virtually, and share their concerns, ideas and hopes for the future, as well as the positives that they have found. It was concluded that the next real challenge facing our member garden centres would be implementing a successful Christmas and we will be hosting another forum on this topic shortly."
The GCA's virtual forums will continue to take place during the next six to 12 months and a range of topics will be discussed. Sessions are free and exclusive to members of the GCA.
Chris Brown, Director at Turpin Smale Catering Consultants, said: "Garden Centres appreciate how important catering is to attracting footfall and providing a distinctive retail experience, but they were also well aware of the pitfalls of being COVID-safe when they re-opened.
"New technology, lots of training, good communication and keeping it simple kept coming up time and again in the responses from the front line."
Registration details for the next event will be sent to GCA members shortly.
Iain added: "There are so many benefits for centres to join an organisation like ours. We're a friendly and inclusive bunch and membership enables businesses to easily share information, experiences and ideas, which helps them make decisions.
"We also help members to achieve high standards in areas like customer service and plant quality, which are important in making sure they stand out from their competitors. Anyone interested in joining can visit www.gca.org.uk."
For further information, please call 01244 952170. Alternatively, please visit www.gca.org.uk, log on to www.facebook.com/pages/GardenCentreAssociation or follow the organisation on Twitter at www.twitter.com/GC_Association.