UK companies excited to launch new products at spoga+gafa 2022
Company: Gardenex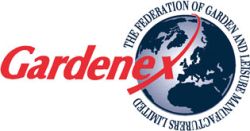 The UK exhibitor group at this year's Gardenex-organised British pavilion within spoga+gafa is offering buyers from across the world a multitude of new product launches at the show.
Spoga+gafa, the world's leading trade fair for the garden and leisure sector, returns to Cologne, Germany on 19-21 June 2022 after a two-year absence caused by the pandemic.
The British pavilion will be located in a prime spot in Hall 9 (stand D-046a), where the experienced Gardenex team will be manning the industry information stand within the pavilion, offering comprehensive export advice to suppliers and market information plus new product information to show visitors.
When spoga+gafa was last held in 2019, the organisers reported attendance levels of more than 40,000 trade visitors, made up of top decision-makers from 124 countries, underlining the international significance of gafa+spoga.
The spoga section of the event covers garden and leisure (barbecues and outdoor kitchens, heaters and garden furniture); while the gafa element covers all aspects of practical gardening, gift and decoration.
The show attracts garden product buyers from garden centres, DIY stores, webshops/mail order, supermarkets and a diverse assortment of other retailers that include gardening within their range.
The British companies and their products are as follows:
Catwatch by Concept Research Ltd
(Hall 9, Stand D-042a)
Proudly manufactured in Great Britain, PestFree + is two great deterrents in one unit. It releases ultrasonic sound bursts, resulting in the pests retreating from the protected area, and also features two LED lights which simulate a predator's eyes.
Emelda Grace Outdoor Furniture
(Hall 11.2, stand M-029)
Emelda Grace designs and manufactures sustainable, luxury outdoor furniture. It uses world-leading technical materials and time-honored British craftsmanship to create all-weather, low maintenance luxury outdoor furniture that delivers a refined comfort experience.
Gardenex
(Hall 9, stand D-046a)
The Federation of Garden & Leisure Manufacturers Ltd is the UK export trade association that brings together UK suppliers and international buyers. Gardenex provides a free supplier and product sourcing service for international buyers, and its sister division, PetQuip, offers similar services in the petcare product sector.
Gardenskill
(Hall 9, stand D-040a)
Unique, innovative gardening and outdoor products for home, urban gardens and allotments. The company's gardening range includes pop-up greenhouses for garden and balcony, bird netting plant covers, raised beds, anti-insect protection, tomato frames and grow tunnels.
G Plants Ltd
(Hall 9, stand E-048)
'Bee Friends With Nature' is a complete garden and gift range, designed to help gardening for wildlife become a fun and easy option for gardeners everywhere. Ranges include seed shakers, seed bombs and complete seed starter kits.
Grow Sow Simple
(Hall 9, stand D-048)
Grow Sow Simple will be launching its range of exciting grow-your-own products. SeedCell is the latest innovation in grow-your-own.
Home 2 Garden Ltd
(Hall 9, stand E-043)
Home2Garden provides a wide range of garden ornaments, unique solar lights, innovative wind spinners and mesmerising water features. All products are designed in England. The company specialises in working with TV and mail order companies, as well as garden centre chains.
Hydria Life
(Hall 9, stand E-041)
Hydria™ is the world's first all-in-one water battery-powered fountain kit that fits any planter, instantly turning it into a beautiful feature for garden or home.
Jardinopia Ltd
(Hall 9, stand D-048a)
Jardinopia produces a unique multi-award winning range of home and garden gifts. Its Eco Pots are made from bamboo and recycled plastic bottles. It also produces Disney and Beatrix Potter Peter Rabbit branded garden wear and tool ranges, for both adults and children (over 150 SKUs across four franchises).
Kent & Stowe
(Hall 6, stand C040-D039)
Kent & Stowe is synonymous with the quintessential English garden. It combines expertly the classic look and feel of traditional gardening hardware with the latest manufacturing techniques to ensure the best quality product on the market.
Loud and Clear Safety
(Hall 9, stand E-043a)
A combination ear defender and eye protector with an award winning unique, patented design, which provides true ear protection combined with eye safety. Manufactured in the United Kingdom, it is suitable for gardeners, DIYers and professionals.
Mr Fothergill's
(Hall 9, stand D-042)
Mr Fothergill's will show visitors how it makes more money for English garden centres by developing ranges for a wide range of customers. It has products for consumers who want to save money on growing their own vegetables but are new to gardening.
Panacea Products Ltd
(Hall 9, stand E-049)
Panacea, a large family business for 50 years, is a brand-leading manufacturer of decorative garden products and proud to be renowned for high quality and exciting product development which introduces extensions of its contemporary Urban Gardener™ brand into a fast-growing trend – Bringing the Outdoor Indoors.
Red Gorilla
(Hall 9, stand E-047)
Red Gorilla, formerly known as Tubtrugs and Faulks & Cox, specialises in superior quality, innovative products with millions of uses! Tubtrugs was originally created in 1996. Since then, the company has expanded, offering a variety of 13 colours in eight different sizes, and it continues to develop.
STV International Ltd
(Hall 6, stand D-045g)
Alongside the hugely popular The Big Cheese range of rodent and vertebrate control, STV International will be presenting its new selection of Zero In outdoor living pest control products, including citronella, outdoor flying insect control and poison-free solutions.
Tildenet Gardenware Ltd
(Hall 9, stand D-040)
Tildenet Gardenware is the home of quality garden ware brands with an ethos on sustainability, quality and choice. Brands include: Tildenet, Growers Choice, Bosmere, Haxnicks and Mainframe – all designed with the gardener's needs in mind.
Trimetals Ltd
(Hall 6, stand A-043g)
Trimetals has been established for 50-plus years and is firmly placed as Europe's leading producer of quality metal storage buildings. Trimetals is returning with its ever-popular bicycle store with generous height and width dimensions to store most types of mountain or racing bike, accommodating up to three bikes.
Whitefirze Ltd
(Hall 9, stand D-052g)
Whitefirze Ltd is a leading UK manufacturer of high-quality plastic products for the garden and home and has been established for over 44 years. Its extensive garden range includes propagation and composting lines, water butts and watering cans, planters and pots, as well as garden accessories and seasonal lines.
Wildlife World Ltd
(Hall 9, stand E-041a)
Wildlife World will be displaying its ranges of environmentally friendly, ethical and sustainably produced wildlife habits.


For further information on the British exhibitor group at spoga+gafa please contact Katie-Mai Smith at katie-mai@gardenex.com.
For details of Gardenex membership and it's comprehensive services to UK manufacturers and international buyers, please e-mail info@gardenex.com or visit www.gardenex.com