The National Plant Show returns in 2022
Company: HTA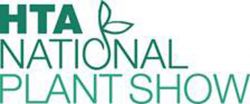 The HTA is excited to announce that the National Plant Show will be back, bigger and better than ever in 2022. The show will run from Tuesday 21 to Wednesday 22 June at NAEC Stoneleigh.
With over 60 companies, across both halls already confirmed to exhibit, NPS 2022 is not to be missed. It is shaping up to be a fantastic show, providing British suppliers the opportunity to showcase everything from seeds, bulbs, house plants and a wide range of garden plants to labelling and product information, growing media, display benching and machinery.
Following the success of the Virtual New Plant Awards in 2020 & 2021, we cannot wait to physically run the 2022 New Plant Awards. With the interest in plants and gardening at an all-time high, these new varieties will provide the perfect burst of colour and interest for garden retailers promoting our industry.
Anne Clark, Director of HR and Learning at the HTA, said: "We look forward to welcoming visitors to NPS at Stoneleigh once again next year and to enabling exhibitors in reaching their most relevant audiences and helping horticulture grow for the future of the industry."
Matthew Mein, Event Director of Glee, said: "Glee and the HTA have a long-standing partnership that has been pivotal in the development of Glee's offering for the garden retail sector. We appreciate the support of the HTA and its members, particularly during the recent period of consultation which led us to realign Glee with current buying cycles, with a new-for-2022 June date. This new timing will offer buyers and retailers significant benefits and support business growth, values we know the HTA Plant Show also works to represent. As always, we remain key supporters of the event, and look forward to working together with the HTA in the future to ensure we continue to offer our industry the tools and support it needs to thrive."
Keep an eye out for updates on the HTA National Plant Show Website (https://www.nationalplantshow.co.uk/) where you can sign up to receive more details as a visitor or exhibitor.