RHS Chelsea Flower Show 2022 is All About Plants
Company: RHS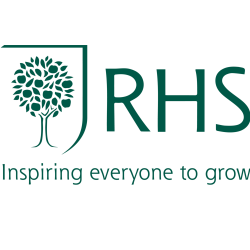 A new garden category, All About Plants, which celebrates the many powers of plants will be the first garden category to feature in the Great Pavilion at this year's RHS Chelsea Flower Show, sponsored by The Newt in Somerset, 24-28 May 2022.
As the show returns to spring after a two year absence, the All About Plants gardens will join the growers and nurseries in the Great Pavilion. They have each been designed to raise awareness of a UK charity and will visualise the many ways plants can positively influence mental health, community, and industry.
Steely greys, silvers and blues interspersed with pops of vibrant colour dominate the planting of 'The Core Arts Front Garden Revolution,'* designed by Andy Smith-Williams. It strives to demonstrate the power plants have to reconnect communities and positively impact mental health. The design depicts two urban households that have combined their front gardens to create a positive space for gardening, socialising, and environmental gain.
Lottie Delamain's 'A Textile Garden for Fashion Revolution'* champions the physical power of plants as textiles. Nettles and cow parsley will feature as part of a planting scheme selected for its uses as dyes or fibres, re-establishing the connection between plants and textiles and challenging the impact of the fast fashion industry by leading us to ask "what's in my clothes?"
Previously a mental health counsellor, Pollyanna Wilkinson uses her planting to reflect the journey of recovery many women face in motherhood and the mental health challenges that often come with it. 'The Mothers for Mothers Garden: This too shall pass'* features a muted palette transitioning to bright and exuberant colour to reflect this journey from despair to hope.
A naturalistic tapestry of green, interspersed with moments of vibrant colour, demonstrates the immersive power of plants to enhance our connection to the natural world in Charlie Hawkes' 'The Wilderness Foundation UK Garden.'* Inspired by a child's eye view of the natural world, the planting is lifted up to pull the viewer into the wilderness of the garden and instil a sense of awe and wonder in nature and inspire a desire to protect it.
Helena Pettit, RHS Director of Gardens and Shows said; "We are thrilled to be hosting this category of firsts at RHS Chelsea. All About Plants is the first garden category to be hosted inside the Great Pavilion and is filled by four first time RHS Chelsea designers. They have each interpreted the positive powers of plants in such unique and interesting ways and we can't wait to see the designs come to fruition at the show."
Hattie Ghaui, Director of Project Giving Back, said: "This group of exceptional small gardens really demonstrates the essence of what we're trying to achieve by supporting gardens for good causes at the RHS Chelsea Flower Show. Designers have been incredibly creative with their interpretation of their chosen good cause, and we hope visitors and viewers will fall in love with the immersive plant experiences the All About Plants gardens will offer and rush to find out more about the charities they support."
Tickets to the RHS Chelsea Flower Show are currently available and can be purchased online at www.rhs.org.uk/chelsea
RHS Chelsea Flower Show All About Plants line-up for May 2022:
A Textile Garden for Fashion Revolution designed by Lottie Delamain supporting Fashion Revolution

Fashion Revolution is the world's largest fashion activism movement, formed after the Rana Plaza factory collapse in Bangladesh in 2013 which killed over 1,100 people. Fashion Revolution believes in a global fashion industry that conserves and restores the environment and values people above growth and profit.

The Core Arts Front Garden Revolution designed by Andy Smith-Williams supporting Core Arts

Core Arts is a leading mental health creative education centre providing best practice and best value in Mental Health care in London. Based in Hackney, it promotes positive mental health and wellbeing through a college-like environment of creative learning.

The Mothers for Mothers Garden: "This too shall pass" designed by Pollyanna Wilkinson supporting Mothers for Mothers

Mothers for Mothers offers support to women, their partners, family members and friends. Their aim is to encourage women experiencing anxiety, depression, distress or isolation during pregnancy and after the birth of their baby to easily reach out for immediate support.

The Wilderness Foundation UK Garden designed by Charlie Hawkes supporting Wilderness Foundation UK

Wilderness Foundation UK engages over 6,000 people per year with the benefits and enjoyment of wild nature. Programmes build resilience and improved mental health in vulnerable teenagers, children and adults with challenging lives.
For further information about RHS Chelsea Flower Show and other 2022 RHS Shows and full ticket-purchasing information, visit www.rhs.org.uk/shows. Service and admin fees apply.