Delighted to have Dura-ID on board at the Nursery Supply Show
Company: HTA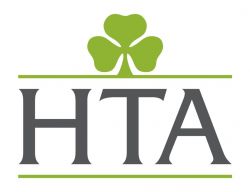 The Horticultural Trades Association (HTA) is delighted to announce Dura-ID as the sponsor of the Nursery Supply Show Hub at the 2018 Nursery Supply Show.
The Nursery Supply Show Hub is the halls lounge and is a meeting area for our visitors to plan their next stand visit, meet with exhibitors or have a relaxing break.
During the Nursery Supply Show Dura-ID will be demonstrating the latest technology for labelling in horticulture. The extensive labelling range comes in a variety of thicknesses to suit all applications and budgets, from the standard stick-ins to full colour picture labels that you can print in house, as and when you need them! Dura-ID are now working in partnership with SmartPlant. This partnership symbolises the future of plant labelling and the horticultural industry. The technology connects partnered breeders and growers directly to the consumer, partners can promote their brand, while providing expert monthly care, direct to the consumer, via the app. We will be showcasing SmartPlant technology in partnership with the SmartPlant team at the show.
Dura-ID also supply a wide variety of printers and are recommended by several manufacturers because of the excellent technical support available by the in-house team. This printer range includes full colour desktop printers such as the OKI range and the Epson range.
It allows visitors to not only buy plants but to also look at the critical elements that support plant sales and nursery retailers.
Justine Newman, Horticultural Sector Manager, said, "Since the merge of IML Labels and Systems and Longcombe Labels in February 2018, this sponsorship couldn't have been timed more perfectly, particularly with it being the first event in the horticultural calendar and the merge only happening a few months prior. We're really looking forward to our first exhibition in horticulture as Dura-ID."
The HTA National Plant Show is a staple date in the horticultural calendar, and with the Nursery Supply Show now in its second year, it aims to be the number one show in the UK for plants and horticultural suppliers.
If you would like to book a stand or register for free as a visitor, please visit –
www.nationalplantshow.co.uk or www.nurserysupplyshow.co.uk
Or contact the events team for more information events@hta.org.uk