Spring clean your finances take control with help from Perennial
Company: Perennial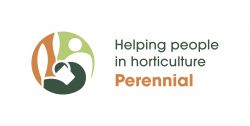 Living with the pandemic has exacerbated the challenging financial position experienced by many working in horticulture. According to government data for January 2021, over the course of 2020 more people have had to borrow more money and in larger amounts. For some groups, (which include many of those in the industry) such as those on incomes below £20,000, the self-employed and people living in rented accommodation, this has resulted in a decrease in ability to save for the year ahead. In short, it's becoming harder to deal with unavoidable income shocks.
Perennial is addressing some of these money worries for people working in horticulture by encouraging everyone to check their financial wellbeing, regardless of their financial status, to understand their financial situation and proactively manage their money.
There are a number of tools available on the Perennial website to help them manage their money. The easy-to-use budgeting tool will help people to find out how they are using their money, check their financial situation and receive useful hints and tips.   Perennial's free online budgeting tool is available via the Perennial website and can be used on a desktop computer, tablet or smartphone.  It is very easy to use and does not require any technical or financial expertise.

Julia Hayne, Director of Services at Perennial says: "The uncertainty of the pandemic has led to unexpected loss of income and money worries for many in horticulture, often hitting those who were already feeling financial strain. It's also been a very difficult time for the physical and mental wellbeing of so many. We have seen that at Perennial with 27% more people coming to us for advice and support in 2020 compared with the previous year.
We know that unplanned expenditure remains a challenge for families managing a stretched monthly budget. We can often make a positive change to people's lives and we find that when people seek our help early, we can prevent their situation worsening. If you would like advice, information or need to spring clean your finances use our online tool or give us a call on 0800 093 8543 as soon as possible."
Perennial's qualified Debt Advisers are on hand to support individuals with their financial concerns, from better budgeting, talking to creditors, or more complicated issues such as bankruptcy. They also work with individuals to ensure that they are receiving the government support they are entitled to.
If you, or someone you know, needs help contact Perennial on 0800 093 8543, complete the Contact Form, email services@perennial.org.uk. For more information visit www.perennial.org.uk/help.     
About Perennial
Perennial is the safety net for people in the horticulture industry and is here to help individuals working in, or retired from any job involving trees, plants, flowers or grass. The charity is responding to an unprecedented increase in requests for help due to the widespread effects of Covid-19 on the UK horticulture industry. Yet many of the events and activities the charity would usually be using to raise funds for its free advice and support services have been cancelled or postponed. An emergency fundraising appeal, HortAid-21, has been launched to bridge the funding gap and offer some fun and easy ways for people to raise money for people in horticulture this year.
Perennial's helpline is operating as usual on 0800 093 8543 or visit perennial.org.uk for more details, complete the Contact Form on perennial.org.uk or email services@perennial.org.uk to find out more.
Perennial's Debt Advice Service is authorised and regulated by the Financial Conduct Authority (www.fca.org.uk)