Perennial introduces 'nudge'
Company: Perennial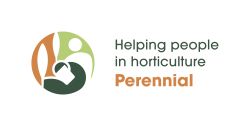 Perennial, the charity helping people in horticulture, is introducing a new service called 'nudge' to support the financial wellbeing of people in the industry.
The free, personalised financial management tool equips you with the skills and knowledge to take control of your money on a day-to-day basis. All those who work with plants, trees, grass or flowers can use it to help them navigate their everyday spending and future milestones.
Looking after your wellbeing is of paramount importance and crucial to this is how we feel about our finances. Perennial's Health & Wellbeing Survey (2021) found that mental wellbeing and financial pressures are among the biggest perceived challenges for people working in horticulture. 85% of people's mental wellbeing was poor or below average. 26% of people's income didn't cover their daily living costs. 16% felt under financial pressure along with 36% of the UK population according to a recent MaPs survey.
Julia Hayne, Director of Services at Perennial, says: "We're pleased to partner with nudge to support people in horticulture with their financial wellbeing. We want people to feel in control of their finances so that they can plan ahead. Using nudge can help people to feel confident in making good financial decisions, so they can make the most of their income. When people are in control of their money, they're in control of their lives making them happier, less anxious and more empowered. This is a good place to be."
Tim Perkins, Co-Founder of nudge, commented: "We are delighted to support Perennial. We are constantly striving to help everyone, in every industry, take control of their finances and build a brighter future. We look forward to seeing how this partnership develops and the impact on people in the horticultural industry."
nudge says only 13% of adults have received any sort of financial education, so it has combined behavioural psychology, data and personalised education approaches to help empower people to develop their financial skills and knowledge, giving them:
Notifications or 'nudges' - Personal alerts by email, SMS or WhatsApp that tell you if there is something you need to know, or a financial action you should take.
Simple money management tools - Interactive tools that help you realistically plan, prepare, and organise your finances, including budgeting, borrowing, and saving.
Financial social feed & stories – Useful, bite-sized, easy-to-understand educational financial posts and articles to help you reach your goals.
Financial health checkup - Helps you understand where you're thriving and where there's room for improvement.
Get started today at perennial.org.uk/nudge.
Perennial provides free and confidential advice, information, and support through its helpline on 0800 093 8543 or find out more by visiting perennial.org.uk.