Zest 4 Leisure trio celebrate marathon success
Company: Zest 4 Leisure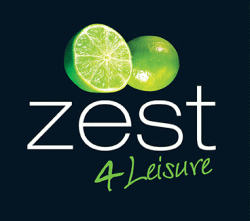 Three intrepid runners from Zest 4 Leisure, a leading trade supplier of quality timber garden products including furniture, arches, arbours and fencing, are celebrating after completing the London Marathon in the hottest conditions on record.
Managing Director, Steve Morgan, Finance Manager, Andrew Baker and Manager John Vaughan ran the iconic marathon to raise money for Action for Children.
Steve described the marathon as one of his "toughest but biggest achievements", in his long list of fundraising events.
He continued: "We did it. Every step was worth it for Action for Children. The atmosphere was exciting and the support from the crowd along the way was phenomenal."
"The conditions were very tough in terms of the heat and the sheer number of people running but I was determined to keep a steady pace and give my all to raise the funds for our 2018 chosen charity.
"It was great to see our families at miles 13 and 23. It was a constant sea of people so we're amazed they spotted us but the boost they gave us was incredible. I did try to get another family member to complete the run for me but my powers of persuasion had deserted me at that point!"
Steve finished in 04:19:15, just behind Andrew who ran it in 03:58:47. John, who suffered with back pain during the marathon, managed to power through and recorded a time of 05:36:50.
"I was very pleased with my time in view of the hot conditions and I am so pleased with my team, not only in terms of us running, but also the support that we had from everyone back at home as well as from our generous sponsors," Steve added.
The fundraising target for the London Marathon is £6,000 which the company has almost reached.
Key sponsors for the Zest team which ran the London Marathon include Skat Transport, ECC Timber, Lloyd Spar Quarries, Farrall's Group, Hanson UK, Compass Finance, Seevent as well as iData, Spotnails Ltd, Office Envy, Humphreys Signs & Print, the Linde Group and Dutton and Peters.
To help Zest 4 Leisure in its fundraising efforts, you can visit the fundraising page here.