Zest 4 Leisure power trio to take on the London Marathon in the name of charity
Company: Zest 4 Leisure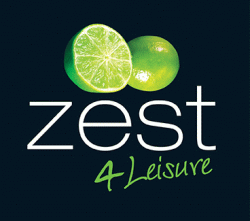 An inspirational trio from Zest 4 Leisure, a leading trade supplier of quality timber garden products including furniture, arches, arbours and fencing, are taking on one of the world's most famous races in the name of charity.
Steve Morgan, managing director, Andrew Baker, finance director and manager John Vaughan, will be running the iconic London Marathon, with the aim of raising £6,000 for Action for Children.
Steve, who is not only a seasoned marathon runner, but also a four-time Ironman champion, is looking forward to the challenge and the atmosphere for which the prestigious event is well known.
He commented: "This is the first time I have run the London Marathon and with the enthusiasm and support of the crowd along with family and friends, I am really looking forward to experiencing it.
"Andrew, John and I have trained hard and are proud to represent the company and everybody back in Mold, whilst raising money for such a worthwhile cause."
Nikki Booth, Action for Children's community fundraiser in North Wales, said: "It's wonderful Steve, Andrew and John are taking on this iconic marathon for Action for Children. We're honoured all the gruelling training and preparation is in aid of the children, young people and families we support.
"To raise £5,000 already is a fantastic achievement and everyone at Action for Children wishes them well as they take on this world-famous race."
Key sponsors for the Zest team running the London Marathon include Skat Transport, ECC Timber, Lloyd Spar Quarries, Farrall's Group, Hanson UK, Compass Finance, Seevent as well as iData, Spotnails Ltd, Office Envy, Humphreys Signs & Print, the Linde Group and Dutton and Peters.
To help Zest 4 Leisure in its fundraising efforts, you can visit the fundraising page here.