Zest 4 Leisure Iron Men in Poland
Company: Zest4Leisure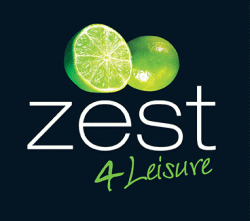 Zest 4 Leisure part of the multi award-winning P&A Group has pledged its support for Alzheimer's Society and has been working hard to raise funds for this important cause. P&A Group's Managing Director Steve Morgan and Landscaping and Timber Buildings Manager John Vaughan, went the extra mile for charity on Sunday 9th August by taking on their latest challenge – The 70.3 Gdynia Polish Iron Man Challenge.
Amazing results from both Charity Champions, completing within 10 minutes of each other in just over 5 and a half hours. Huge crowds were on hand to cheer them on in the scorching heat - finally reaching the finish line having completed the 1.9 km sea swim, 90 km cycle ride and finally the 21.1 km run. It was a proud moment for Steve and John when they completed the triathlon and collected their Iron Man Medals and Finisher's shirts as it was all in aid of Alzheimer's Society. Donations welcome: www.justgiving.com/zest4leisure
This triathlon is part of a series of events that Zest 4 Leisure have in their calendar to raise money for Alzheimer's Society. Steve and John have already completed the Velothon Cycle Wales prior to the Solex Exhibition. As well as the Ripon Triathlon - all in aid of Alzheimer's society
Steve and John's next major challenge is Iron Man Wales in September where they will face the intense challenge to complete a 2.4 mile sea swim in Tenby, a 112 mile bike ride up and down the hills of south wales and a 26.2 mile run, through the town.
Alzheimer's Society works to improve the quality of life of people affected by dementia in Wales, England and Northern Ireland. The charity was selected as P&A Group's charity of choice for 2015 having raised £5,000 in 2014. It is a condition that touches the lives of so many. Steve explains, "There are so many people within our society that live with this progressive and life-changing condition. At P&A Group, we work hard to support our local community and we feel privileged to be able to support such a worthy cause."