Wyevale Nurseries sees 45% increase from garden design sector
Company: Wyevale Nurseries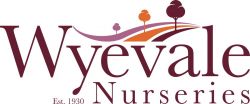 One of the UK's leading nurseries in Hereford has announced that it has seen a 45% increase in sales year-on-year this month (September, 2016) from the garden design sector.
Wyevale Nurseries believes it has seen this growth in sales from the garden design market with more people moving away from DIY to 'Do it for me' (DIFM).
Adam Dunnett, Sales and Marketing Director at Wyevale Nurseries, explained: "It's a fantastic sales increase and we feel the trend for DIFM has seen a greater demand for the services of garden designers and landscapers.
"In response to the trend, which we started to see in June last year, we launched a new Garden Design & Domestic Landscape sales department.
"We appointed Adrian Hoare as Garden Design & Domestic Landscape Sales Manager. He has worked for us for 30 years in a multitude of sectors and his experience means he offers excellent service and advice to our customers.
"He is able to give guidance to customers on plant selection, sourcing product and finding solutions to fill the most challenging landscape designs.
"We have also made significant changes to our production with more specimen shrubs, a wider range of must have herbaceous, container hedging and tree ranges. This is backed up with stock from our partner nurseries across Europe to provide a full pallet. Giving designers and architects a 'one-stop-shop' to fulfil even the most complex of planting schemes."
For further details about Wyevale Nurseries, which is based in Hereford, please call 01432 845 200, visit www.wyevalenurseries.co.uk, follow the company on Twitter at www.twitter.com/WyevaleNurs or log on to www.facebook.com/WyevaleNurs.