Wyevale Nurseries appoints new Purchaser
Company: Wyevale Nurseries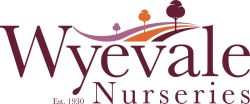 Martin Chaplin has joined one of the UK's leading commercial nurseries as a Purchaser (July 2023).
In his new position at Wyevale Nurseries in Hereford Martin will be supporting, driving and assessing purchasing processes, and bridging communication and support across departments.
The 47-year-old, who comes from Croston in Lancashire, explains: "Joining Wyevale Nurseries is very exciting; its history, reputation and brand values place the company very highly in the industry. It feels like a sleeping giant and it's exhilarating to be welcomed in and be part of its future ambitions."
Martin has held purchasing roles in horticulture for many years and joins Wyevale Nurseries with a wealth of knowledge of growers and suppliers across Europe.
Commercial Sales Director, Ian Wright says: "We're delighted to welcome Martin to Wyevale Nurseries. He will strengthen our team tremendously and help us to achieve our company vision of being a recognised leader in the horticultural industry.
"Purchasing is a vital component of supply into the landscape sector. Martin will be a huge asset during what is a challenging period in our development. There's plenty to contend with such as market consolidation, import legislation and restrictions, as well as our need to go completely peat free in the future and to continue with and reinforce our already exemplary biosecurity initiatives."
Martin has previously worked as a Garden & DIY QVC Buyer and as an Ideal Shopping Direct Senior Buyer in its Leisure Department. He also volunteered for the Good Sam Project through Covid and created a Men's Shed Mental Health Project in Croston.
He is no stranger to the horticultural industry having started his working life, aged 14, collecting trolleys at weekends at Auldene Nurseries. He was then supported through his training and Business & European Studies course by the garden centre too.
In his spare time, Martin likes walking his dog Kimmer, who is a Cavchon (Cavalier Bishon) and also assists and volunteers for many community charities in his village.
He adds: "I'm a board member for an umbrella charity for our village, Croston Together, and a volunteer and committee member for Croston in Bloom. Our village was actually featured in the BBC Two TV series about Britain in Bloom, which was very exciting.
"I am a founder and committee member of Croston Men's Shed and a Croston Sports Club committee member too, which keeps me very busy, especially as we're currently working on funding for redevelopment. Outside my commitments with all these charities, I have a large family of eight nieces and a nephew, who I enjoy spending time with."
For further details about Wyevale Nurseries, which is based in Hereford, please call 01432 845 200 or visit www.wyevalenurseries.co.uk.