Writtle College students given prestigious awards
Company: Writtle College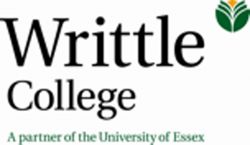 A mother-of-two who was struck down with a potentially deadly lung condition while running her own garden maintenance business has been honoured with an award from the Worshipful Company of Gardeners.
Karen Hook, who was also studying for a horticulture degree at Writtle College at the time, was exposed to the potentially deadly Aspergillus fungal spores in 2008 while working with bark chip on clients' gardens.
The microscopic spore can become airborne when moving rotting leaf, plant and tree mulch or working with compost or soil. Most people are immune and have no reaction to small amounts of spores but exposure to high levels of spores can affect healthy people and, unfortunately, Karen, who had childhood asthma, developed pulmonary Aspergillosis.
In 2011, after suffering with difficulty breathing, an X-ray showed her lung had a cavity with an Aspergilloma and had filled with pus, which had to be drained and required a major operation to remove part of her lung. She had to take a number of months off work and away from her part-time studies at Writtle College.
Despite suffering from breathlessness, fatigue and being on medication for life, she persevered with her degree and graduated in September with a BSc (Hons) Horticulture after seven years of study – and is now encouraging other people with weakened immune systems or long term health conditions to wear the correct mask (FFP2 or FFP3) and gloves when moving rotting plant material and working with compost and soil.
She was honoured with a Worshipful Company of Gardeners Prize – a certificate and cheque for £250 - last month after she was nominated by her College course leaders for her determination and hard work despite facing severe setbacks.
Karen, 45, from Hertfordshire, said: "I was really surprised to receive the award from the Worshipful Company of Gardeners and only found out on the day of the graduation ceremony; I felt very honoured.
"Writtle has been a great place to study and the lecturers are all so enthusiastic. I would like all gardeners to be aware of Aspergillosis so they can enjoy horticulture and avoid becoming seriously ill from exposure to mould spores."
Karen's fellow horticulture student Jocelyn Rose was also honoured at the Worshipful Company of Gardeners Autumn Dinner. She was given a prize after impressing both Writtle College staff and her fellow students with her positive and diligent approach towards her studies.
Jocelyn gained a First Class Honours degree in September and now has an intern placement at RHS Gardens Wisley working to further her knowledge and experience.
The 24-year-old, from Saffron Walden, said: "I couldn't believe it when I found out about my award. Going to the Worshipful Company of Gardeners dinner was an amazing experience and it has meant a great deal to me to receive such positive feedback on my time at Writtle."
Sandra Nicholson, Senior Lecturer in Horticulture, said: "Writtle College students have been awarded this prestigious prize for the last eight years and it is a great honour for them to receive. The College is grateful for such support for our students and for the work we do at the College."