Vitax appoints new North West area sales manager
Company: Vitax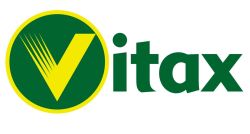 Vitax Limited has appointed a new area sales manager to cover the North West region as it continues with its drive to expand its presence in the area following investment in new products and additions to key brands.
Chris Hilton joins the team from Shackletons Home and Garden where he was head of plant and sundries.
With over 35 years' experience in the horticulture industry, Chris will be responsible for driving new accounts, whilst working alongside existing customers and Vitax's distributors.
Prior to joining Vitax, Chris worked in a variety of roles including garden centre management, but his key strengths lie in area sales management, building customer relationships, securing new business and long-term account development.
Mark Butler, Vitax's national sales manager, says: "We're thrilled to secure an area sales manager with the strength and depth of knowledge Chris will bring to the team.
"Chris has already built a great reputation within the garden centre industry in the North West through previous roles and we are excited to introduce him to our existing clients and prospects."
With a real passion for gardening and the great outdoors, Chris is currently studying an RHS Level 2 in Horticulture and will work across Vitax's portfolio in the North West region, as well as working alongside the company's sales team to drive and promote the sale of new product lines.
"It is very rare to find an opportunity to join a company that is not only steeped in history, but also well known and respected in the horticulture industry.
"Vitax's market-leading brands have been a staple for many gardeners and garden centres for many years and I am excited to be able to introduce their products to new customers as well as joining such a strong team," added Chris.
To find out more about Vitax, visit: www.vitax.co.uk