Two new appointments to Mr Fothergill's sales team
Company: Mr Fothergill's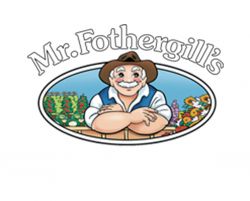 The Mr Fothergill's Group has announced two new appointments to its UK sales team. Samantha Gledhill joins the Suffolk-based seed company as a national account manager. She has previous national account experience in the pet trade, working with garden centre groups and many of Mr Fothergill's key account customers. She lives in Higham Ferrers, Northamptonshire, and will work alongside Alison Roberts.

Dwayne Bolton joins the sales force as a territory manager, responsible for a corridor centred on the A1 from Lincolnshire to the Thames. He looks forward to meeting his customers in the weeks ahead. Dwayne replaces Ruben Faro, who has returned to his native Netherlands after fulfilling the position for five years.

Dwayne has worked at Mr Fothergill'€™s for the past four years in its sales office; his product and systems knowledge are set to be assets in his new role. The company's joint-managing director David Carey says the appointments reflect its continuing commitment to having a sales team dedicated to ever-improving levels of service.