Two 6 pack award winners for Bransford Webbs
Company: The Bransford Webbs Plant Company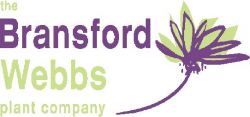 Amelia Broome, Young Plant Grower, and Billy Wilce, Area Team Leader, both 20, have won the opportunity to attend the IPPS European Regional Annual Conference, after impressing the judging panel with their personal and employer statements.
"This year's conference however, looks like something special, and is a fantastic and unique opportunity", commented Karl O'Neill, Bransford Webbs Propagation & Technical Manager, and IPPS committee member.

The week-long conference, starting on Monday 10th July, is based just outside Amsterdam. There are around twenty technical lectures covering a broad range of topics from IPM and LED lighting, to adventitious root formation and many more; whilst visits to four different horticultural significant areas – Lottum, Aalsmeer, Boskoop and Westland, will give the attendees opportunity to visit numerous nurseries. Amelia and Billy will attend as part of the 6 packers award, available every year to young horticulturists working in or studying commercial ornamental horticulture.

For more information about the IPPS European Regional Annual Conference 2017 please visit http://eur.ipps.org and follow the events link, or email admin@ippseurope.org. The conference is based 30 minutes from Amsterdam and runs from Monday 10th – Friday 14th July, and is open to IPPS members and non-members.