Timber industry stalwart and entrepreneur passes away
Company: Zest 4 Leisure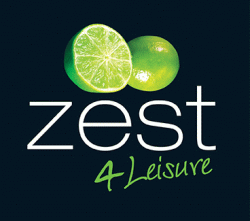 Malcolm Morgan, founder and Chairman of the well-known timber company Zest 4 Leisure, part of the P&A Group, passed away peacefully in his sleep on Thursday April 5. Diagnosed with Alzheimer's disease five years ago, he was being cared for at Pendine Park Care Home in Wrexham.
A devoted husband, father and grandfather, Malcolm leaves behind his wife Margaret and two sons David and Steven, as well as grandchildren Eve, Ben, Sam and Nell.
Malcolm, born in Dundee in 1938, set up P&A Fencing and Sheds, now known as the P&A Group, in 1985. He started with a handful of staff and some important customers that he persuaded to stay with him when the company he worked for went into liquidation. In the early days, customers included Littlewoods in Liverpool and Sharp in Wrexham.
Harnessing his knowledge and passion for the industry and timber products, Malcolm built P&A up into an influential company within the timber trade, selling quality sheds, fencing panels and pallets and packing cases for businesses exporting internationally to the Middle East as well as other countries around the world.
Malcolm's younger son Steve took over the company as Managing Director in 2000 and, with the support of his brother David, has developed it into a multi-divisional organisation with over 200 members of staff.
Speaking of his father, Steve said: "P&A and Zest are a family. We work and play together, and while David and I have lost our father, a lot of others will feel like they've lost someone important to them too. My father was so passionate about the business and producing timber products of quality, and that is something that he passed on to my brother and I.
"He truly believed in being fair and treating people with respect. An exceptionally generous person who always wanted to do the right thing, he was also a tough, straight-talking businessman who left you in no doubt if you had done something right or wrong.
"I know he was pleased with how the company, which he started, has developed over the years and we will continue to honour his work ethic and values, both now and in the future.
"He was truly an inspiration to us all and he will be greatly missed."
Malcolm's biography
Being the fourth generation of timber merchants in the family, Malcolm was brought up in Crieff, Scotland. After an education at Gordonstoun School, Malcolm served in the Black Watch. By 1967 he had moved with his family to North Wales and began working for Flintshire Woodlands and other local companies, before taking a job making pallets for Mold-based Palliser and Ashgrove, where he then went on to become production manager.
When Palliser and Ashgrove closed down in 1985, Malcolm quickly purchased the site and built up his own company, calling it P&A Fencing & Sheds. Malcolm was ahead of his time as his knowledge and understanding of timber and production allowed him to buy timber machinery abroad. Advanced cutting machines were bought from the USA, giving P&A the advantage in the industry. This knowledge and confidence is what supported growth in the early days of the company.
Now known as the P&A Group, of which Zest 4 Leisure is an integral part, the company employs over 200 people from Mold and the surrounding areas.
After retiring as managing director in 2000, Malcolm and his wife enjoyed frequent drives to Portugal, a place which held many fond family memories.