The Klondyke Group announce appointment of Catering Director
Company: The Klondyke Group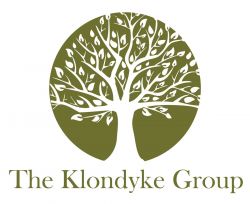 The Klondyke Group is pleased to announce the appointment of Keren Feeney as its new Director of Catering and Food Sales. Keren will step into her new role from 1st March 2018.
Keren is currently in the role of Group Catering Manager and oversees the Group's overall catering strategy and restaurant development programme.
Commenting on the new appointment, Chief Executive David Yardley said: "Keren brings valuable know-how and passion to the company and will be an asset to the board. Her knowledge of commerce and trends will be invaluable as we look to enhance the dining experience for our customers and develop our food offering."
Keren has been with Klondyke since September 2013. Previous to joining Klondyke she was Operations Manager at Cadwaladers.
Keren commented "I am excited to take on this new role and continue to be part of a forward thinking and growing company. We are in an excellent position to capitalise on growth opportunities within our restaurants, farm shops and food halls and I look forward to driving our catering and food sales strategy and further enhancing our customers experience.