The future looks bright for HPW Architecture
Company: HPW Architecture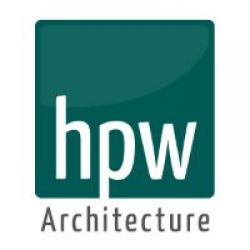 HPW Architecture ("HPW"), the Hampshire based architectural practice with a growing reputation for cutting edge, low energy, sustainable design, announces a new corporate structure as the business begins a new phase in its development. Four new directors have also been appointed, giving key members of staff a greater role in HPW's future.
Founding director Alan Powell, who established the company in 1986, will become Chairman and fellow director Gary Wilburn, steps up to Managing Director.
Alex Urquhart steps into the role of Design Director. Alex joined the company in 2000 and as well as leading the interior design and branding department, he will oversee multidiscipline co-ordination and IT. Ben Jepson has been appointed Director of Architecture. Ben has been with HPW since 2005 and leads major projects from design through to construction, delivering outstanding developments, most recently Rushden Lakes.
Paul Stansfield, appointed Technical Director, has over 20 years' experience in technical design and planning and will lead on the practices quality management system, as well as heading up the technical team. John Lee is Marketing Director and has a wealth of experience in sales and marketing both in the UK and internationally. John together with Alex, Ben and Paul, will be instrumental in implementing the HPW strategy for continued success.
Commenting on today's announcement, Gary Wilburn said:
"We are delighted to be able to announce the new director appointments as the business begins its gradual transition of leadership to a new generation. The success HPW enjoys comes as a result of exceptional teamwork, great staff, excellent relationships and a mindset that is always happy to challenge the norm.
Alan and I believe this is a sensible development for HPW, allowing us to prosper and continue to expand our offering. Central to this is our ability to provide the service and outcomes that our clients expect."
HPW is the lead consultant working on Rushden Lakes, the £140 million Northamptonshire retail and leisure destination recently featured on the BBC's Countryfile and due to open this summer. The firm is also working on a diverse selection of projects both regionally and nationally.