Success for Green-tech's apprentices
Company: Green-tech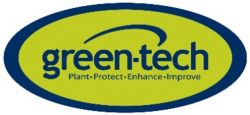 Green-tech's first apprentices have passed their course with flying colours and have been offered contracts within the business.
Green-tech's first two apprentices, Kate Farrer who joined the marketing department and Sam Styan who joined the sales department in 2017 both undertook a Level 3 Business Administration apprenticeship.
Managing Director Rachel Kay said, "Both Kate and Sam have integrated incredibly well into Green-tech and have worked hard to finish their coursework and be officially signed off in one year. I am delighted to say that we have offered both apprentices a full-time contract with Green-tech. The apprenticeship scheme has worked really well for our business and our commitment has been rewarded with two very capable, confident young people who are already proving to be asset to the company. We currently have another apprentice in our dispatch department and we will certainly take on more as the business continues to grow."
Apprenticeships are government funded work-based training programmes for people aged 16 and over. They combine practical training in a job alongside studying for a nationally recognised qualification. They can be tailored to specific job roles, making them flexible to the needs of a business.
Now a Marketing Assistant, former Business Administration apprentice Kate Farrer said, "The last year has gone really quickly and I can't believe how much I have learnt. I've been involved in everything that our marketing department does and have become so much more confident. I now have my own responsibilities within the team; for me it was the best route I could have chosen."
Sam Styan is now a Sales Advisor and said, "Right from the start I just felt 'one of the team'; the year has passed really quickly and now I have a formal qualification and a permanent employment contract. Best decision I ever made! My on-the-job training still continues but I have my own database of contacts, my own sales targets and I'm really enjoying my job."
Green-tech's Managing Director Rachel Kay concluded, "Green-tech is a fast-paced business that is continuing to grow. We are always on the lookout for good people to join us and Apprenticeships are a great way of attracting young talent with fresh ideas. We have been pleasantly surprised at how easy the apprenticeship's have been to administer and manage; there has been a lot of support to guide our business along this path. Our experience has been really positive and one we would recommend to any other business seeking to expand."