Stax signals declaration of intent in London area
Company: Stax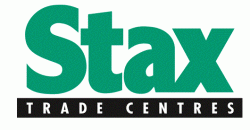 The UK's largest non-food wholesaler, Stax Trade Centres have recently announced the hiring of Anthony Whitehead to the position DIY Sales Executive at their Bristol Branch.
Anthony will be responsible for covering the London area, working with current Stax customers to provide exceptional service as well as highlighting and developing potential new business in areas that have not previously been covered by Stax. The main focus will be to work with independent retailers, both current and prospects, and educate them on how to make the most of a Stax membership and take advantage of the fantastic discounts and services on offer.
Anthony joins Stax with a wealth of knowledge and experience at his disposal. Having worked for L.G. Harris for over 27 years within the DIY sector, within which time he developed some fantastic relationships with retailers in the London area. He has a proven track record for success and a reputation for hard work and dedication, exactly the type of employee that Stax tend to seek out.
Stax have always stated that providing their customers with a local, knowledgeable representative is a top concern. They understand that face time is incredibly important and that their customers feel reassured by the physical presence of a representative who not only understands Stax and their products and services, but also the retailers themselves and the issues they face and how to best help them.
Simon Wright, Purchasing Director spoke enthusiastically about the new hire: "Tony's a fantastic fit for us and we're really looking forward to having the benefit of his experience and knowledge. His time at Harris will stand him in really good stead and we're confident he will be able to hit the ground running and ultimately help us to increase our retail market share in the London area, which is always a key goal for us. Not only that, we know he will also do a fantastic job of supporting and looking after our current retail customers who are always a priority."
Anthony will officially join Stax for his induction at the beginning of February and will be hitting the streets to meet current customers shortly after. We wish him all the best in his new role.