Squire's recognised as a leading employer by Surrey Choices
Company: Squire's Garden Centres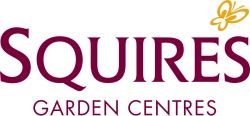 Two employees from Squire's Garden Centre in Badshot Lea have been given "Outstanding Achievement" awards from Surrey Choices.
Paul Mason, Squire's Café Bar Manager, and Kathryn Aitken, Catering Assistant at Squire's, were given their awards at a ceremony held at Denbies Vineyard on 25th June.
Surrey Choices work with a wide range of people who are either disabled, autistic, or have sensory or mental health needs. Their "EmployAbility" scheme helps young people with disabilities find volunteering opportunities, work experience and paid employment.
Paul Mason was recognised for his part in offering work at Squire's in Badshot Lea for people with disabilities. Paul commented:
"When the volunteers start at Squire's the change is quite dramatic. On their first day they have nerves, it's the unknown, they don't really know what they are coming into. Then once they start to work with our team and get to know their job role their confidence starts coming through, and you really see them starting to shine. I've worked very closely with Surrey Choices for over 4 years now. It started with Hope, and then we had Kathryn, Alex and Charlie work with us. Kathryn Aitken is now employed by Squire's. She first came to us on a part-time six-week basis. Her confidence grew, and it got to a stage when I was getting such positive feedback from my customers that I saw a great opportunity here, and it didn't take long to be able to offer her a permanent job. To any businesses that are considering doing this then I would definitely say yes to it, the rewards are absolutely superb, and we will certainly keep the relationship with Surrey Choices going." Paul Mason, Café Bar Manager at Squire's in Badshot Lea