Squire's appoint new Health, Safety & Facilities Manager
Company: Squire's Garden Centres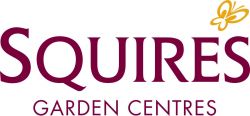 Squire's Garden Centres has appointed Caroline McFarlane as their Group Health, Safety & Facilities Manager.
Caroline has a Health and Safety career that spans over 20 years. She has worked in the Construction industry and has extensive experience with Commercial Managing Agents, Fire Risk Assessors and General Assessments. She is a member of both The Institute of Workplace and Facilities Management (IWFM) and IOSH; and is NEBOSH Qualified in Health and Safety and Fire.
Caroline is based at Squire's Group Office in Badshot Lea, Surrey, and will travel to all of Squire's 16 garden centres on a regular basis.
Squire's Chairman, Sarah Squire, commented "Pre, during and, one day, post Covid this is a pivotal role in our business. I look forward to working with Caroline who brings a wealth of experience and great enthusiasm to this position. She is tasked with ensuring that the well-being of our colleagues and customers is, and always remains, front and centre of our business."
www.squiresgardencentres.co.uk