Southern Trident appoints new Sustainability Supply Chain Manager
Company: Southern Trident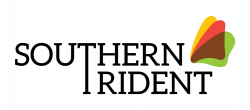 Southern Trident is delighted to announce the appointment of a new member of staff who will take on the new role of Sustainability Supply Chain Manager. Birago Amofa has joined the company to ensure that, as it expands and develops its supply chain, it is positioned to cater for company and product growth, it continues to be carbon neutral and as environmentally responsible as possible.
Birago brings many years of experience to the role. She is a skilled Supply Chain Manager with more than 10 years of multi-national career experience, spanning supply chain and commercial functions, resourcefully delivering organisational and team objectives. She has a BSc in Biochemistry, an MSc in Purchasing and Supply Chain Management and certification from the Chartered Institute of Procurement and Supply. She is currently pursuing PhD research in Sustainable Supply Chain Management (SSCM), with a focus on small and medium-sized manufacturing enterprises.
Previously, she was UK Retail Demand Planning Manager for Bord Na Móna and Supply Chain Administrator for Direct Wines Ltd.
This is yet another example of Southern Trident's mantra – Green Today, Greener Tomorrow – its commitment to sustainability, a sign that it will continue to grow into one of the country's leading suppliers of 100% peat-free composts and that it is investing in the future – both that of the company and the planet.
Birago says: "I am excited to be joining the Southern Trident team at such a pivotal time of the company's growth. I look forward to working with the team developing our Supply Chain, ensuring it is as environmentally friendly as possible, whilst delivering on our customer commitments."
Steve Harper, Southern Trident CEO, says: "The team at Southern Trident have achieved remarkable growth and made huge strides forward leading the way in carbon neutral supply chain in our sector. Birago's appointment will ensure we continue to pave the way forward in sustainable supply chain management as we continue to expand and grow."