Southern Trident appoints new National Account Manager
Company: Southern Trident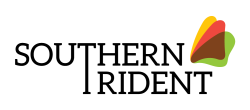 Southern Trident is delighted to announce the appointment of a new and familiar to many, member of staff who will take on the role of National Account Manager. Kaz Edwards has joined the company to ensure that we continue to serve our customers and meet your needs, developing ever stronger relationships with customers across the UK.
Kaz brings many years of experience in national account management and the gardening sector to the role. She spent 10 years working at Evergreen Garden Care (formerly Scotts Miracle-Gro). Initially working in the Supply Chain Team before moving across to the Commercial Team where she worked her way up the career ladder managing various DIY and garden centre sector accounts to ultimately work on large group and national accounts for the business.
She was headhunted by our very own Steve Harper to join Bord na Mona to help secure and then maintain the 3-year rolling contract with a large UK key account.
Kaz has recently taken a year out of the gardening industry to broaden her commercial experience and gain a better understanding of how other retailers and markets work. Delighted to be working back in the gardening industry, Kaz says "I am very excited to be working back in gardening and particularly in Growing Media. I am especially looking forward to re-connecting with Steve and being part of his growing team. Southern Trident is a fast-growing business and offers the right solution for Growing Media as we move towards sustainable and effective composts, I am thrilled to be able get in at nearly the start of the story and build old and new relationships."
Steve Harper, Southern Trident CEO, says: "I'm delighted that Kaz is coming aboard and agreed to join the Southern Trident team. She more than proved herself as a loyal member of my management team at Bord na Mona/The Greener Gardening Company. She is a highly skilled negotiator, positive thinker and proactive account manager successfully walking that line that ensures success for both us as the supplier and our customers."