Shark Warrior to get jaws wagging at conference
Company: GCA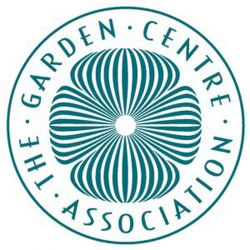 Following the BBC's successful Blue Planet II series the Garden Centre Association (GCA) has secured a guest speaker passionate about shark conservation for its annual conference in January (2018).
Lesley Rochat, known as the Shark Warrior, is the founder of Shark Warrior Adventures and AfriOceans, a non-profit organisation, and she will be the first speaker at the event on January 22.
Iain Wylie, Chief Executive of the GCA, explained: "We pride ourselves on being topical here at the GCA and the BBC's Blue Planet II series really captured the imagination of the nation. Lesley challenges, inspires and motivates audiences with a multimedia presentation that includes compelling video footage and world-class photography. She weaves in the radical choices she makes to put herself into potentially dangerous situations underwater and it's truly awe-inspiring.
"Our delegates all either run or participate in the running of businesses and Lesley's presentation about fearless leadership, conquering free and the power of positive thinking, all linking in with the natural world, ought to be very stimulating for them. I am sure it will encourage some in-depth and exciting discussions away from the auditorium too. In light of the Blue Planet phenomenon, it will be very interesting to hear Lesley speak about her conservation work as well.
"She believes that at the core of environmental degradation is humanities disconnect from nature, forgetting that we are a part of it. It promises to be fascinating and a great opening presentation for our 2018 conference."
AfriOceans launched initially with Lesley's unique shark conservation project that involved the satellite tagging and releasing of captive sharks and, under her leadership, continues to run environmental education, awareness and lobbying projects.
Shark Warrior Adventures was developed as a self-funding initiative of AfriOceans. As a responsible tourism initiative, it offers photographic expeditions, safaris, tours and courses led by Lesley, including a beachfront water-sports centre, based in Cape Town, South Africa.
"Lesley's portfolio includes being a documentary filmmaker, a keynote speaker, a well-published dive-travel and environmental photojournalist and the author of educational books and several children's books.
"Her photography, which began with a Pentax K1000 and her own dark room, remains her primary communication tool in raising awareness about our oceans.
"As the Principal Photographer and videographer of AfriOceans, she covers all the organisation's projects. She also teaches photography and leads photographic expeditions, joining forces with other like-minded organisations, such as the Big Animals Expeditions."
Lesley is an inductee of the Women Divers Hall of Fame, a member of the Ocean Artists Society and recipient of many other awards.
She aims to help reconnect people with nature through transformational wildlife experiences, both above and below the waves, and through sharing her skills in her photojournalism internships, leadership and underwater photography courses.
The GCA's 52nd annual conference takes place at the Crowne Plaza Hotel in Stratford-upon-Avon, Warwickshire from January 21 until 24, 2018.
Lesley will be the first speaker at the event on Monday, January 22.
The GCA represents nearly 200 garden centres nationwide. Through sharing information and its inspection programme, the organisation helps members to achieve high standards in customer service, plant quality and reliability.
Places for the event can be booked via the GCA website www.gca.org.uk.
For other information, please call 01244 952170, visit www.gca.org.uk, log on to www.facebook.com/pages/GardenCentreAssociation or follow the organisation on Twitter at www.twitter.com/GC_Association.