Seventh generation Durston joins family business
Company: Durstons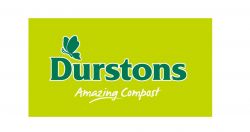 Apprenticeships are a great way to earn money, learn new skills and gain on the job experience; whilst allowing you to work towards obtaining a nationally recognised qualification. So it wasn't too surprising for company director Dan Durston of Somerset based Durston Garden Products when daughter Katie suddenly announced last year that she would like to join the family business in the autumn.
Strode College in Street offers an array of Apprenticeships and the one Katie has opted for is in Business Administration. The course will last between 18 months to 2 years and will allow Katie to work alongside her Father Dan, Grandfather Steve and Great Uncle Chris who are current directors of the Durston Dynasty which has been operating on the Somerset levels for over 150 years.
As Katie obtains on the job experience at Durstons she will be working towards a recognised national qualification. The apprenticeship involves working 32 hours a week at the company plus an additional 7.5 hours at college.
When asked how it felt to be working with Dad, Katie said: "I was a bit nervous at first but extremely grateful to be given such a great opportunity. I don't expect to be treated any differently than any other member of staff and as Dad did before me, will work from the bottom up, learning as many skills along the way as I can. This opportunity will hopefully give me a clearer vision of what career I would like to pursue going forward".
www.durstongardenproducts.co.uk