SBM's field sales team continues to grow
Company: SBM Life Science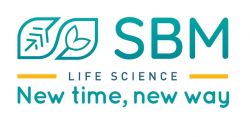 Relationships are the foundation of any true partnership and as the UK/I's Country Head, Nick Walton has previously communicated, there is a clear vision that the future of its business relies on service and that is exactly what Nick Walton and Scott Williams are going to deliver with their Field Sales team.
Scott Williams, SBM's UK Sales Manager reports "Nick has tasked me with supporting him in delivering our strategy for the coming years and part of this from my perspective is people; as we all know people buy from people. Since SBM launched in the UK back in October 2016, we have slowly moved to a hybrid model of sales personnel, bringing on board Andy Reffold from The Scotts Miracle Gro Company, as it was back then, David Fairless from Stax Trade Centres and more recently Heather Mayne from Burgon & Ball."
Cheryl Caulder from CW Agency decided earlier in the year to step away from the SBM Business after 15+ years representing the heritage brands. Scott states, "Cheryl has been a great asset to our business, back from the pbi Home & Garden days, right through our Bayer Garden journey and latterly to where we are today with SBM Life Science, a growing business. I would like to thank Cheryl for her years of service and wish her well in the future"
Furthermore, a new appointment has been made to Scott's team, with SBM's UK Sales Manager adding, "After spending a great deal of time evaluating the options to us, we decided that the best way forward was to add another full time SBM employee to the growing team to help us delivery our strategy, and I am delighted to announce that Louis King will take up the position of Territory Account Manager for Cheryl's customer base from late August". Louis currently holds a Territory Sales Managers position within the Mr.Fothergills business.
For more information on our future strategy, please visit us at GLEE | 7G70 H71.