Rythm Jain becomes new president of BHETA
Company: BHETA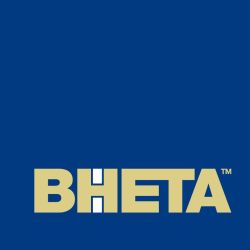 BHETA's Annual General Meeting took place on 5th July and saw Rythm Jain, CEO of door and window hardware supplier, Avocet Hardware Group appointed as its new President. This is a non-executive position and Rythm succeeds Alastair Fisher, joint managing director of Taylor's Eye Witness in the role. Alastair remains on the Board.
Rythm has been on the BHETA Board for 12 years.
Newly elected to the Board at the AGM were Jane Mason, Commercial Director of DKB Household UK and Jon Langford, Commercial Director of Croydex. Jane and Jon were confirmed as Vice Presidents for housewares and DIY respectively and will therefore chair their respective committees.
In addition the following appointment was ratified. BHETA's Treasurer, David Holmes, Managing Director of The DRH Collection was re-elected to the role.
The full Board of BHETA therefore comprises:
Rythm Jain – CEO Avocet Hardware Group – President
Andrew Weiss – Chairman
David Holmes - Managing Director The DRH Collection - Treasurer
Will Jones - Chief Operating Officer
Clare Holland - Finance Director
Paul Boyce - CEO European Operations - QEP Vitrex
Alastair Fisher – Joint Managing Director - Taylor's Eye Witness
Richard Walker - Commercial Director - Eddingtons
Jonathan Collier - Managing Director - Monument Tools
Jane Mason - Commercial Director - DKB Household UK
Jon Langford - Commercial Director - Croydex.
Commenting on the appointments, BHETA's Chairman, Andrew Weiss said, "The whole Board is delighted to welcome Rythm Jain as BHETA's new President, and I am sure that the wider membership will be equally pleased. We look forward to an exciting future under her stewardship.
"I would also like to thank Alastair for his great work over the last three years. It has been an absolute pleasure to have worked with Alastair during his tenure as BHETA President. Alastair has a wealth of industry knowledge and experience, as has been self-evident by his many contributions to the association during this time. In particular, he has also been instrumental in focussing BHETA on its lobbying initiatives, something which has been so well received by our members. We all thank him very much for his significant contribution as President of BHETA and look forward to his continued contribution to the association."
For more information about BHETA and its many activities on behalf of members, contact Member Services on 0121 237 1130 or visit www.bheta.co.uk.