Rolawn ditch the suits to 'wear it pink' this Friday
Company: Rolawn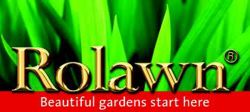 Staff at Rolawn will be taking part in the UK's largest pink fundraiser, wear it pink, on Friday 24th October in aid of breast cancer research. Leading medical research charity Breast Cancer Campaign's annual wear it pink day calls for supporters to wear something pink at the office and to donate to fund life-saving research.
Jonathan Hill, Rolawn Sales & Marketing Director says:"We are looking forward to taking part in wear it pink again and hope to raise lots of money to support Breast Cancer Campaign's vital research. Our last wear it pink day was a huge success and we are planning to make this day bigger, better and pinker! The company is also donating 5% of the value of all sales on our websites Rolawn.co.uk and HallstoneDirect.co.uk on Friday to increase our support for the charity."
Now in its 13th year, Breast Cancer Campaign's wear it pink raises over £2 million every year for world-class breast cancer research that saves and improves lives, giving women quicker diagnosis and more effective treatments. Every year 50,000 mothers, daughters, sisters and wives will be newly diagnosed with breast cancer and 12,000 women still die, with millions continuing to live with its long term impact.
Ellie Adam, wear it pink project manager at Breast Cancer Campaign, said "Each year we are overwhelmed by the huge numbers of people wearing it pink. It's people like Rolawn that make this event a success. We hope that whether you're donning pink at work, at school or at home you'll have fun supporting us and feel proud of the fact that you're not just looking good you're doing good!
Follow Rolawn on Twitter and Facebook to see photos of the day.