Rising Stars finalists announced
Company: GCA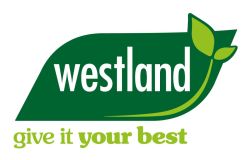 Five individuals from Garden Centre Association (GCA) member garden centres have reached the finals of the industry body's Rising Stars programme sponsored by Westland Horticulture (November 2023).
The staff were put forward by their garden centres and took part in a series of workshops this year.
GCA inspector, Gordon Emslie, who mentored the workshops, said: "I'd like to say a huge 'congratulations' to our finalists: Shelley Harrison from Haskins Snowhill, Callum Spencer from Stewarts Broomhill, Haydon Walters from British Garden Centres Thatcham, Warren Bolter from Thurrock Garden Centre and Kerry Barrett from British Garden Centres Upminster."
All the candidates undertook projects, which ran from June to September, within their garden centres. They then presented them to a Dragon's Den panel of judges at Millbrook Garden Centre – Gravesend in October, who scored them and the final five were the top scoring projects.
Gordon added: "This season's Rising Stars have again raised the bar on the outstanding quality of people employed in the garden centre industry. The commitment, enthusiasm and tenacity shown from them all to deliver a sustainability or environmental project has been truly fantastic. Every one of them should be extremely proud of their journey on this year's programme and on how well they all did presenting last week.
"Each of the final 12 tackled important issues which many gardeners take for granted. They have all been extremely creative to make their projects work.
"They have all faced challenges during the year, which the programme is designed to flush out. As testing as those were, they have all been tenacious with their projects, as well as having the determination to see them through, and have become more resilient people as a result. It has been an extremely proud and humbling experience for me to work with all this year's candidates.
"The programme would not run without the strong partnership between the GCA and Westlands. I personally would like to thank both Peter Burks (GCA) and Keith Nicholson (Westlands) for having the enthusiasm and commitment towards supporting the development of colleagues within the industry."
British Garden Centres has two finalists who will be going forward to the GCA Conference in January – Haydon Walters from Thatcham and Kerry Barrett from Upminster.
Amy Stubbs, Development and Projects Manager, at British Garden Centres, explains: "I am really proud of both Nathan and Kerry. It's been great to see them grow through the Rising Stars scheme.
"The garden industry is rapidly changing and young talent is supporting and driving change and it's fantastic to see the enthusiasm and passion for horticulture continue to be represented in the British Garden Centres family. "
The finalists will present their projects at the GCA Conference at the De Vere Cotswold Water Park Hotel near Cirencester, Gloucestershire on Monday, January 29 and share with the audience how the Rising Stars programme has helped them develop during the past 10 months.
A final winner will be voted for by conference delegates and crowned at the event.
Gina Lewis, Social & Content Marketing Manager at Westland Horticulture, said: "Garden centres and the incredible teams that work within them, are critical to the success and future growth of the UK gardening industry. At Westland, we are passionate about supporting the future stars of the industry and we are delighted to have been able to sponsor and support this year's Rising Stars on their journey over the last 12 months to the GCA conference.
"The presentations they have prepared, with Gordon's guidance, are thought provoking, insightful and innovative, highlighting the huge potential of this talented group. Each Rising Star has really engaged with the sustainability brief, bringing something new and exciting to their centres. We wish them the best of luck as they move to the next stage of the competition."
Its 2024 annual conference will be held at the De Vere Cotswold Water Park Hotel near Cirencester, Gloucestershire from January 28 until 31, 2024 and places can be booked via the organisation's website www.gca.org.uk.