Richard Pyrah is commercial director of Altico
Company: Altico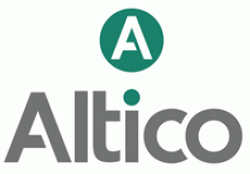 Having invested more than £6m since acquisition in May 2021, Altico MD, Antony Harker has invested further with the senior team appointment of Richard Pyrah as Commercial Director.
Experience and insight
Richard began his career in the Gardening industry over 20 years ago and has built a reputation as one of the most respected professionals in the sector.
With a two-year GIMA Presidency under his belt (2018-2020) and high profile commercial roles in both Town and Country and latterly Kelkay as Sales Director, Richard brings a wealth of experience to the team.
Speaking of the appointment, Antony Harker said: "It is crucial to have someone of Richard's calibre and specific Garden Centre sales expertise on board.
"The team have done a fantastic job launching the business over the last 10 months, and now with Richard driving the Commercial function, it will ensure Altico is primed for new opportunities ahead. His experience and insight into the needs of garden centre customers is invaluable.
"Richard played a pivotal role in building the sales team and establishing the customer portfolio that propelled Kelkay forwards in the industry. We've built a fantastic relationship over the last decade, so I'm enjoying working with him again."
It's all about relationships and delivering on your promises
At Altico, Antony describes a culture of shared experiences, lessons learned and having a down to earth approach that comes from being confident in its abilities and clear in its goals.
"It's all about relationships and delivering on your promises in this business, as you're only as good as your last delivery" he says.
"I'm in the business 3 days a week, and my role is really to support and guide the team to take responsibility for creating Altico's future."
Richard's first few weeks
Richard has spent his first weeks focusing on delivering Altico's 2022 seasonal commitments, whilst beginning to cultivate medium-to-long term strategic development plans.
"I am delighted to be joining such a progressive business that has quickly established a name for itself in the market" said Richard. "I believe that my extensive knowledge of the industry will enable me to make a significant contribution to Altico's expansion and success, and I'm ready to roll my sleeves up with the team to build our growth strategy."
Leading from the front
"It's motivating to be facing a completely new challenge" added Richard. "Since starting, I've been building key relationships with the sales team, who each bring their own credentials and are doing a superb job. I'm a firm believer in leading from the front, so I've been actively involved in numerous Garden Centre set-ups too, and I've loved reconnecting with many customers in the process.
"I feel privileged to have made long-term relationships across this industry over the last 20 years, so I'm looking forward to seeing plenty of familiar faces in the coming weeks and months for a good catch up!"
Richard added: "I'm really excited for the future and to take the Commercial team to the next level. By harnessing their ideas and knowledge alongside our customers, I've no doubt we'll create future plans that will support mutual growth."