Promotion for Haskins Garden Centre's catering manager
Company: Haskins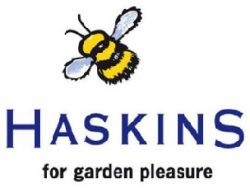 Jason Froggatt, who first joined Haskins Garden Centres in 2003, has been promoted to Group Catering Manager.
Jason started his career working in the catering department at Haskins' Roundstone centre where he remained for a number of years. Following this, he undertook several other roles in the catering industry, including a stint at Chessington World of Adventures Resort Hotel and a four-year employment with David Lloyd Leisure.
More recently, in summer 2019, Jason re-joined Haskins as Restaurant General Manager at its new Snowhill centre. After assisting with the launch of the new restaurant, Jason was promoted to Group Catering Manager.
As Group Catering Manager, Jason will now oversee the entirety of Haskins' catering department, for all five of its centres.
Jason Froggatt, new Group Catering Manager at Haskins, said: "I am excited to be taking on a new role at Haskins. I'll be working hard in the coming months to build on the quality of the food on offer in our centres, as well as grow the variety of options for visitors.
"My career in catering was born from when I was younger, working in my family's restaurant. I have enjoyed my time in other businesses, upskilling in the catering sector, but am pleased to be bringing my experience back to Haskins, where I first realised this was the industry for me."
Julian Winfield, Chief Executive at Haskins Garden Centres, added: "Throughout Jason's career, he has undertaken a number of high-level catering roles across a variety of sectors. Having worked with us for a number of years previously, Jason has an excellent understanding of our restaurants and we're excited to see him implement his vast experience and knowledge across the business."
Haskins has centres in Ferndown (Dorset), West End (Southampton), Roundstone and Snowhill (West Sussex). Haskins Snowhill reopened at the start of 2020 following a £15million redevelopment at the Crawley-based centre. Haskins Garden Centres also recently acquired Forest Lodge Garden Centre and Birdworld in Farnham, Surrey.
Haskins reopened its restaurants for outdoor dining on Monday 12th April, in line with the government's roadmap out of lockdown.
Please visit www.haskins.co.uk for further information.