Poundbury Gardens sows seeds for school garden competition success
Company: The Gardens Group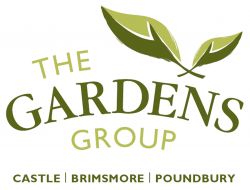 Damers First School in Poundbury has been awarded second place in the School Garden category at this year's Cultivation Street Competition, receiving £1,500 and 100 Calliope geraniums from the scheme, which recognises community garden projects across the UK. Created by the pupils, teachers and volunteers from the local community, who used seed, plant and compost donations from Poundbury Gardens, the garden was created in one year and now provides vital habitats for wildlife, as well as producing fresh fruit and vegetables for the school's food technology classes.
Featuring a wildflower meadow, wildlife hideouts and a greenhouse made out of recycled plastic bottles, Damers First School's garden was commended for its eco-friendly initiatives. With judges including celebrity gardener, David Domoney, Jeryl Stone, Chair of the WI, and Simon Sadinsky from The Prince's Foundation, the panel also made particular note of the fact that all pupils are encouraged to garden whatever the weather.
Lisa Bond, Cultivation Street Ambassador at Poundbury Gardens, explains: "It has been an absolute pleasure to share my gardening knowledge with Damers First School to help create this wonderful outdoor learning space and I would like to congratulate everyone who has been involved. Gardening is a very rewarding activity, both for the environment and our own wellbeing, and gaining recognition from such high profile judges gives us a great opportunity to help spread the word and inspire as many people as possible to get growing, whether at home or in shared community spaces."
Edd Moore, teacher at Damers First School, adds: "This is a fantastic achievement for the whole school and wider community, and I would like to say a big thank you to Poundbury Gardens for its kind donations and for allowing Lisa to get involved in this project to support our work with the children. She did a fantastic job in sharing her expertise with the children and I hope this partnership can continue into the future."
For more information about the Cultivation Street Campaign, please visit cultivationstreet.com.