Phil Welsh leads new manufacturing team at William Sinclair
Company: William Sinclair Horticulture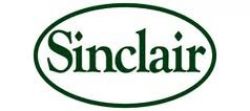 With its new £15m world class growing media production facility at Ellesmere Port due to open later this year, William Sinclair Horticulture has appointed Phil Welsh as Manufacturing Director together with an expanded engineering and production management team to bring the new 42-acre plant on stream.
Formerly General Manager of Becker industrial coatings, Mr Welsh (42) also held posts as operations director for Plater chemicals and Plant Manager at Lord Corporation and Lord Italia. He gained a Bsc (Hons) from university of Manchester Institute of Science and Technology and an MBA from Manchester Business School.
New recruits to Mr Welsh's team are engineering Manager, Mike Platt (51) who was previously engineering Manager at closed Loop Recycling and Boc; Production Manager (silvaperl & superFyba), Steve Brown (53), formerly at Remploy and Tetrosyl; and Production Manager (Growing Media), Conway Powell (54) who was previously with Tarmac and Kingspan.
Siinclair's Ellesmere Port operation will house leading edge technology dedicated to the production of high performance peat-free compost made from composted wood. it will be blended with peat and will play a leading role in meeting the Government's target of eradicating peat from retail growing media by 2020.
Mr Welsh said, "I am delighted to be joining William sinclair at an exciting and pivotal time in their 163-year history. The next 12 months will see a raft of groundbreaking new products flowing from our new flagship plant and I look forward to helping the company to achieve its growth objectives in 2015 and for many years to come."
Welcoming Mr Welsh to the company, Chief Executive, Peter Rush, FIMechE, said, "Phil Welsh and his team are playing a key role in the restructuring of William sinclair to capitalise on the significant opportunities presented to the horticultural trade. We are gearing up for growth through innovation, production efficiency and marketing investment coupled with unprecedented service levels and Phil will be in the vanguard of that drive."
Married with two children aged 14 and 11, Mr Welsh lives in stockport and is a keen amateur boxer in his spare time.