Pets at Glee welcomes new team member
Company: Glee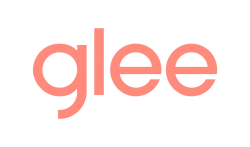 In a move to further advance Glee's specialist Pets at Glee section, a dedicated team member has been recently appointed, helping to further cement Glee's representation of the pet and pet accessory market.
Joining the team will be Siobhan Smith. A seasoned exhibition professional, having previously worked on the Ideal Home show, Siobhan will be bringing her extensive experience with her as she looks to develop Pets at Glee in 2019. Her role will focus on bringing more leading UK and international pet brands to the September exhibition, as well as looking at ways for Glee to build its reputation and relationship with leading pet experts and organisations.
Talking about Siobhan's appointment, Glee's Event Director, Matthew Mein said: "2019 marks a new chapter for Pets at Glee as we look to broaden its reach. From helping garden centres to maximise this profit potential and to develop their on-stop-shop offering, to arming pet retailers with the best selection of niche suppliers and complimentary brands, Pets at Glee will offer a totally different and unique proposition; one that we feel the industry will not want to miss."
Siobhan added: "I join the Glee team at a time of continued development and growth, especially the Pets at Glee section. The potential of this area, and the opportunities it can present both garden and pet retailers is unrivalled. There is a lot of hard work to be done but it's a hugely exciting prospect!"
Find out more
Glee is the UK's leading garden retail show, focussing on building year-round profits for buyers and suppliers within the core gardening and outdoor leisure product categories. To keep up-to-date on the latest Glee news visit www.gleebirmingham.com. To enquire about exhibiting at Glee 2019 call 020 3033 2160.