Paul to talk about 'profit, people and the planet' at GCA conference
Company: Garden Centre Association's (GCA)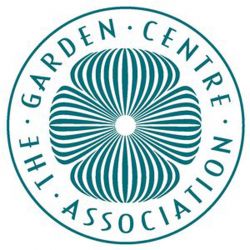 Former Channel 4 News Economics Editor Paul Mason will be joining the star-studded roster of guest speakers at the Garden Centre Association's (GCA) annual conference next month (January 20 until 23, 2019).
Attendees will hear from writer, broadcaster and film-maker, Paul, on Tuesday, January 22 during the conference, which will take place at Luton Hoo Hotel, Luton.
Iain Wylie, Chief Executive of the GCA, explained: "Paul is a writer, broadcaster and film-maker covering areas of economics, globalisation and the future of capitalism. His speech, entitled 'profit, people & planet' analyses economic trends and political developments, without 'dumbing down' or patronising the audience. We think it will be a great fit for the attendees to the conference and hope they can take lots away from Paul's speech and instil what they learn into the running of their garden centres."
Formerly working as Channel 4 News' Economics Editor, Paul covered all aspects of the UK and global economy, markets, labour and commerce and previously served in the sale role for BBC2's Newsnight.
Paul was also Channel 4's Culture and Digital Editor, examining the social, cultural and business impact of the new age of digital and online. Prior to joining the commercial broadcaster, he took over from Stephanie Flanders as Newsnight's Economics Editor after several years as Business and Industry Correspondent.
Iain added: "Now free of the constraints of broadcast journalism, Paul takes a critical look at business and capitalism. He considers the impact and democratising power of technology and how this could affect the existing political and commercial elites.
"Paul was also previously Deputy Editor of Computer Weekly. He has won the Workworld Business Journalist and Wincott awards for his China reports, and the Diageo African Business Reporting Award for his acclaimed film on how mobile phones are changing the continent. He makes a wonderful addition to our line-up of speakers for our 2019 conference and we're very much looking forward to hearing all he has to say."
The GCA's 2019 conference will be held at Luton Hoo Hotel, Luton on the Hertfordshire/Bedfordshire border from January 20 until 23 and places can be booked via www.gca.org.uk.
For other information, please call 01244 952170, visit www.gca.org.uk, log on to www.facebook.com/pages/GardenCentreAssociation or follow the organisation on Twitter at www.twitter.com/GC_Association.