Nova Outdoor Living appoints new agent in the South West
Company: Nova Outdoor Living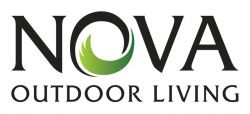 Nova Outdoor Living is happy to announce we have appointed Spencer Goodall from Totally Sales Agency as our agent for the South West. Spencer has a wealth of experience in the industry as well as strong relationships with key customers that Nova Outdoor Living are excited to approach with brand new offers and deals.

Nova has recently released their latest price list updates and some exciting new product ranges that have been designed with garden centres in mind with impressive features that are sure to go down a treat with customers. These new ranges include features such as integrated ice buckets, reclining casual dining sofas and an extensive aluminium range.

Nova is incredibly excited to work with Spencer and see how his connections in the industry further the brand reach. "We are pleased to welcome Spencer Goodall to our team of agents," stated a representative from Nova's in-house team. "We were impressed with Spencer's wealth of knowledge and experience of the industry and cannot wait to see some new businesses in the South West stocking Nova Garden Furniture," they added.

Spencer Goodall stated, "I am excited about the growth of the Nova brand, as well as the products on offer, which has made me confident in introducing Nova Outdoor Living to garden centres in the South West."

If you're a garden centre or other business in the South West, interested in Nova garden furniture, you can contact Spencer on totallysalesagencies@gmail.com.