Nova appoint Julie McLean & Andy Moore as their Midlands & NI agents
Company: Nova Outdoor Living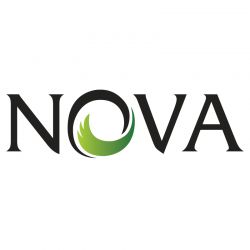 Nova Outdoor Living is pleased to announce that they have appointed Julie McLean and Andy Moore, of Julie McLean Limited as their representatives for the Midlands and Northern Ireland.

With such a large area to cover, Nova had to ensure that their agents in these regions were already well-established with a strong customer base and contacts in the area, in order to get Nova's offerings in front of customers, which is something that Julie McLean Limited could offer.

"We're pleased to welcome Julie and Andy on board and have every faith that such well-liked and well-established individuals have what it takes to get the Nova brand in front of customers in the Midlands and Northern Ireland," shared Nova Director, James Whiteley. "Everyone at Nova is incredibly proud of how we have revitalised the brand and given it a new lease of life, and finding agents that can go on and represent this to customers is vital to our success," added James.

Nova Outdoor Living has recently unveiled its vast product range and 2019 price list which they believe is competitive and enticing to customers. Nova has also announced some huge introductory offers which they are keen to have their agents promote up and down the country.

As representatives of Nova in the Midlands and Northern Ireland, Julie and Andy have already made contact with some of their customers to promote Nova's latest offers and have been excited by the keen response.

"Having met with the Nova team at the beginning of the year, we were hugely excited by the prospect of working with Nova," commented Julie McLean. "We believe it is a fantastic opportunity to be working with a well-known brand that has seen a huge makeover and believe that Nova can benefit from our years of experience. The customers we have already spoken to about the return of Nova are keen to see what the brand has to offer, and we are preparing to set up appointments in the coming weeks. In the meantime, any customers wishing to make an appointment to see Nova's extensive collection can contact us on jules.shamrock@gmail.com and andymoore.shamrock@gmail.com"

Nova Outdoor Living is looking forward to hearing feedback from the competitive areas of the Midlands and Northern Ireland.