Nova appoint Ian Read as UK sales manager
Company: Nova Outdoor Living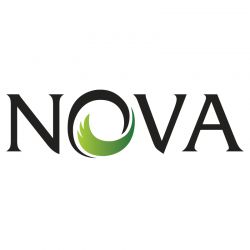 After unveiling their plans to appoint several regional agents throughout the UK, Nova Outdoor Living has announced the appointment of Ian Read as their UK sales manager in an important role that will see him assist the agents and ensure the smooth growth of Nova Outdoor Living's sales.

With 20 years' experience in the garden furniture industry; having worked for Reigate garden centre, the team at Nova Outdoor Living is confident that Ian will offer the level of experience needed to give advice and intelligence, in order to help the business achieve its sales targets and create a system that works for their customers as well as themselves.

"Hiring Ian was an easy decision," says Nova Outdoor Living Director, James Whiteley. "With his experience within the industry, we can learn what to do, and what definitely not to do, to make the sales process easier for the garden centres looking to buy from us."

Nova Outdoor Living hopes that coming from a garden centre, Ian will be able to offer insider information regarding what made ordering from other wholesalers difficult and the problems that arose during the sales process and allow them to abolish these issues and offer the smoothest sales structure of any wholesale garden furniture business around.

Understanding what garden centre's need and what would make the buying process easier for them is bound to set Nova Outdoor Living apart from its competitors. Already Nova has revealed one of the unique selling points gained from Ian's insight, the ability to mix an order with many different items.

In the past, garden centres have been limited to what they can order, this was due to wholesale businesses producing all of their products in different factories. Nova Outdoor Living has a huge warehouse in China which stocks the majority of their products, allowing customers to mix a container with dining sets, parasols, sofa sets, bases and more, allowing them to only spend what is desired and still achieve a large range of items to offer to consumers.

"Offering garden centres, the ability to mix their order to fill a container, means that they do not have to order huge quantities of one item, just to fill a container. This is ideal as it gives the garden centre everything needed to run a retail business from just one wholesaler whereas previously, they may have had to deal with 3 or 4," shares James Whiteley.

"After speaking to James and the team at Nova, I was confident that they had solved many of the issues I found when dealing with wholesalers whilst I worked at Reigate. Together, with my input, I am confident that Nova Outdoor Living will solve all of these problems in order to create a system that is as smooth as possible for all customers," commented Ian.

As Nova looks into these potential problems and addresses them before they become issues it is clear that the firm is being proactive in establishing a format that works for both them and their customers that will be spearheaded by Ian and his experience on both sides of the buying process.