No trade shows? No problem for Nova!
Company: Nova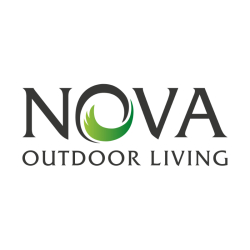 Nova Outdoor Living is excited to announce the appointment of Ian Read, who has been with the business since day one, as its new Sales Director.

Ian Read commented, "I am extremely proud to have been promoted to Sales Director for Nova and I am thankful to my team for all the hard work they have put in over the years as I couldn't have done it without their support, and I look forward to seeing what the future holds."

As with many suppliers in the outdoor living sector, Nova faced some challenges in 2022 but 2023 has proven to be a successful year with retailers reporting strong sales of Nova products.

Although Nova has not been successful in securing a place at Solex to exhibit their extensive range of garden furniture and outdoor living products, they have increased their number of stockists in 2023, including some well-known garden centres and nationals. Nova looks to increase this further with bookings now being taken for the 2024 season at their 10,000 sq. ft showroom in Essex.
Ian Read commented, "Whilst we would love to attend Solex, to put our products in front of existing and future customers, we are disappointed that we have been unsuccessful with our application, but we can't dwell on this. We will continue to do what we have done for the past 5 years and get out on the road, on the phone, and invite customers to our showroom."

Nova continues to increase its market share in the garden furniture industry and has achieved this by providing great products, excellent customer service, leading technology and marketing material.

We are excited by the growth of Nova. The "new kids on the block" are now truly well-established and have an exciting future in the industry.

To become a Nova stockist please contact: -

www.novaoutdoorliving.co.uk/contact-us
trade@novaoutdoorliving.co.uk
ian.read@novaoutdoorliving.co.uk